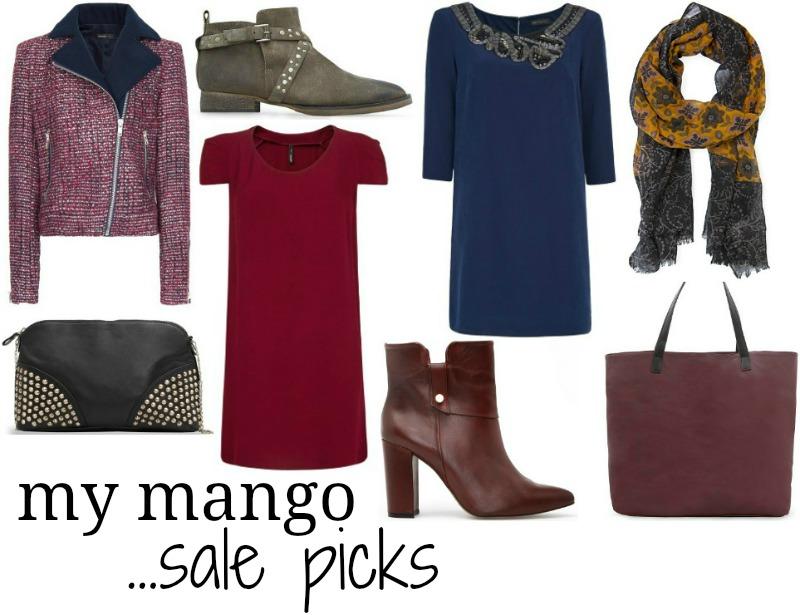 Boucle Biker Jacket £49.99 Studded Ankle Boots £34.99 Crystal Embellished Dress £39.99 Mosaic Print Scarf £19.99 Leather Effect Shopper £14.99 Leather Pointy Ankle Boots £44.99 Ruched Shoulders Dress £29.99 Spiked Clutch £16.99
Mango is so underrated, I love their clothes, accessories and jewelry so much! I do love a good sale, but have to admit I am more successful shopping online. I cannot stand the post-Christmas crowded high street; it's so much nicer being able to bag a bargain from your sofa!
I hope you all had a lovely Christmas day - mine was spent eating, drinking, and most of all cooing over my 8 month old nephew. He is just adorable! Boxing Day involves our annual whole-family celebration, with all eighteen of us meeting for lunch, drinks and Christmas games. This year will be bitter sweet, as although we have a very sweet new member of the family, it'll be our first Christmas without my lovely Nan. She very sadly passed away last Boxing Day in what at the time was a very traumatic event at our house, but she was surrounded by family and those that loved her. 
So today we will be thinking of her, but trying to remain upbeat and celebratory. 
Miss you Nan xx