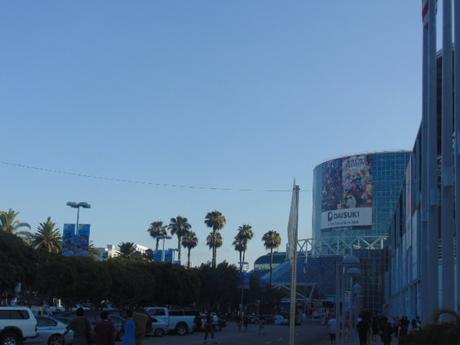 Needless to say, going to LA for an anime convention has probably been the strangest thing I've ever done. And yet, I don't actually regret it. I was able to talk to a lot of people, even meet up with a writer (which you can hear all about in this sleep-deprived podcast), and get on a plane.
Let us never speak of Thursday's plane ride ever again.
But aside from that, it was interesting, that is for sure. Whether I'll go back to AX next year…I guess we'll see! Anyways, there's been some interesting reads in the past couple weeks that I missed out on. Welp, now you'll get to read what I enjoyed!
Some Tweets I and You and Me Missed
Some thoughts on Tokyopop and the comic business in general – Gather round. Tokyopop are doing portfolio… http://t.co/jZ8sddDXr4

— Alex de C, at #SDCC! (@alexdecampi) July 4, 2015
#AX2015 is over, I found the best cosplayer #yourwaifuistrash pic.twitter.com/erWmiuyx23

— Muse (@subduedfangirl) July 2, 2015
#??????????????? pic.twitter.com/UbSaiT6c3K

— ?????????08b? (@y_yujirushi) July 1, 2015
Is Japanese Anime Finally Making Money Abroad? http://t.co/HLXLZG76Ds

— Hollywood Reporter (@THR) July 10, 2015
Hey you! Didya miss the latest ep of Chic Pixel Plus? Better get listening cause a new episode is comin next week! http://t.co/T2B6gtJgJe

— Anne Fujosushi Lee (@apricotsushi) July 9, 2015
Barnes & Noble Announces an Expanded Selection of Graphic Novels and Manga, Perfectly Timed with… | Business Wire http://t.co/HIneHnHqqX

— AICN Anime (@aicnanime) July 8, 2015
BEST COSPLAY EVERYONE ELSE CAN GO HOME pic.twitter.com/htb5fUVS6i

— Hazu @The Bae's (@Hazukari) July 4, 2015