A couple of weeks ago I saw the Bob Marley musical, Get Up Stand Up! in London. It's glorious, it's uplifting, I felt sound waves, like a breeze, against my body; it's brilliantly sung and acted, it's very moving and it tells, among many incidents from Marley's life, how he and The Wailers went to meet Chris Blackwell, founder of Island Records, in London in 1972, and Blackwell gave them the £4,000.00 they needed to make an album. The show's programme notes read:
Others at Island told Blackwell he was mad to give them the money without signing a contract, but Blackwell said they'd been so messed about and ripped off by the record business until then that they trusted no-one, so he decided to trust them.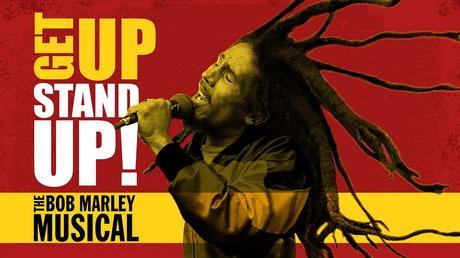 The album they came back with was Catch A Fire. Rolling Stone wrote that its:
Lilting tunes of hypnotic character [are] headed by super-progressive lead guitar work [and] Motown variations … all backed by the tricky Jamaican beat that serves to keep the decibel level in a moderate range, thereby forcing the audience to be seduced by the charms of the music, rather than overwhelmed by the relentless force of most rock.
I was seduced by Get Up Stand Up! and I urge you to go (it's booking till early January 2023). But I was especially seduced and moved by Redemption Song, Marley's haunting anthem that appears on his final album Uprising. Some of the lyrics come from a speech given in 1934 by one of Marley's major influences, the Afro-Jamaican Pan-Africanist Marcus Garvey (1887-1940) who founded the Universal Negro Improvement Association (UNIA). Marley sings the song solo, accompanied only by an acoustic guitar. It's beautiful, it's moving and it's a call to action. It also turned out to be the last song on Marley's last album. Chris Blackwell is quoted in the show's programme:
Redemption Song seemed a summary of eveything Marley stood for and a summary of how gentle and persuasive he could be, even as he was singing something with great power and moral weight. The song seems to become more important over time.
In June 1980, eleven months before his death from skin cancer, Marley played Redemption Song for the first time to an audience. The lyrics are here and you can hear him sing it here: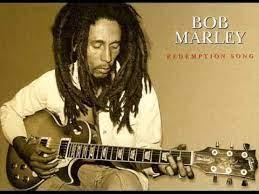 Marcus Garvey's words and Bob Marley's adapted lyrics remain a moving anthem for our own times:
Emancipate yourselves from mental slavery
None but ourselves can free our minds.
Marcus Garvey, who, among many many achievements for the cause of Black equality, is credited with coining the phrase, Black is Beautiful, has still not been exonerated from a wrongful conviction in 1923, despite many campaigns. Perhaps Marley's song, as performed in Get Up Stand Up! will finally free enough minds to liberate Garvey, posthumously, from this injustice.