Have you ever wanted to travel luxuriously on a plane in a first class cabin? I think at some point in our lives, we would have thought of travelling first class but do not want to spend the money on that expensive first class tickets. Another way is to redeem air miles so that we do not feel its so painful to travel first class.
Luxury travel is being shared widely on YouTube and I've seen quite a few of those videos. Its quite interesting to watch the level of service provided in first class cabin. Below is a video of Singapore Airlines A380 First Class Suite flying from London to Singapore.
In the video, we can see that first class ticket comes with access to the first class lounge and also a first class cabin in the plane itself with fine dining food. The level of luxury is really top notch and its a dream for many. However, if we look more carefully, how much does it cost to enjoy this first class experience? The YouTuber actually said he used 115,000 Krisflyer Miles and paid an extra 200 GBP just for a one way trip from London to Singapore.
Now, with all the hopes of redeeming the air miles to enjoy this first class experience, is it really possible to earn enough miles for this? I would say not many people will be able to reach this level of miles. For example, with the American Express Singapore Airlines Krisflyer credit card which earns 1.1 Krisflyer miles for every $1 spend, this means we would need to spend about $100,000 just to redeem a one way first class ticket from London to Singapore. This is just insane to me.
Let's maybe look at a nearer destination like Hong Kong and see how much miles it takes to travel first class. A quick check on SIA's website indicates that it cost from 75,000 to 140,000 miles for 2 way first class ticket from Singapore to Hong Kong.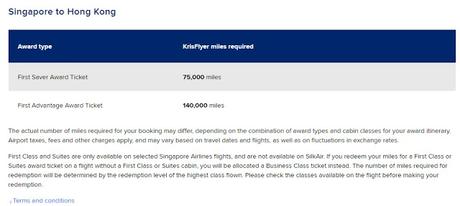 Its still quite a lot of miles to accumulate to me just for that 4 hour flight. While luxury travel is a good to have, cashback on the other hand puts money in our pocket and gives us instant savings straight away.
With cashback credit cards, I do not have to spend more money to earn miles just to spend money again to redeem miles on a good to have travel. The cashback I earn is a straight savings for me on my regular spending and its fuss free too. Cash back credit cards like the Standard Chartered 1.5% Unlimited cashback credit card earns 1.5% cashback on any eligible spend with no minimum spend required and no cashback cap. If we spend $100,000, we'll get $1500 cashback in return. Its as simple as that.
Singsaver is running a CNY promo where you'll get instant cashback of $250 if you apply for the SCB unlimited credit card and do not have any existing credit cards with Standard Chartered bank. Check out other cashback or airmiles card here too. Promo ends on 31st January 2019.
So, is first class travel really worth it? While the luxury experience seems really good, it still seems too much to spend just for that few hours of enjoyment up in the air. Even using miles to redeem that ticket, it may take a long while unless we take advantage of some scheme to let us earn miles faster or you charge your company's expenses to your credit card. Alternatively, charge all your expenses to a cash back card and get instant cash back to offset your expenses. Cash is king!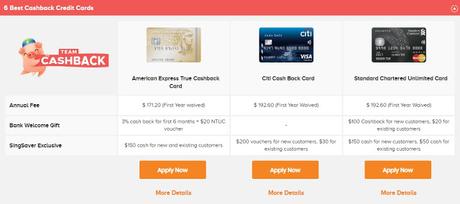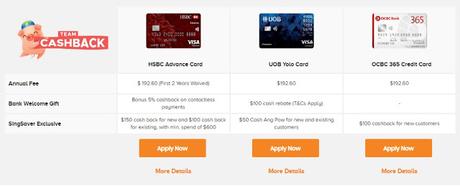 The race between Team AirMiles and Team Cashback is currently neck and neck. It's going to be a close race to the finish!
If you've already picked a card on this page, make sure you complete the entire application process to be eligible for $1,000 in cash ang pow. Follow the steps here.
Every card application counts!