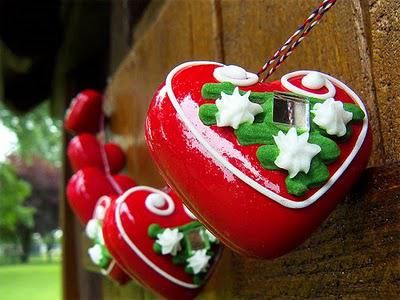 RED SWEET HEARTS-THE BEST IDEA FOR VALENTINE GIFT
Red hearts cookies are very traditional,old way of showing love..if you bake it at home for your love that would be the best gift ever!
This cookies are very tasty and in same time if you dont want to it it ,can sty nice and bright for years!!
You can already bake it and take few days to decorate it.For decoration you can use all your imagination.You can add your photo in the middle,you can add small glasses or flowers...all depend of your imagination!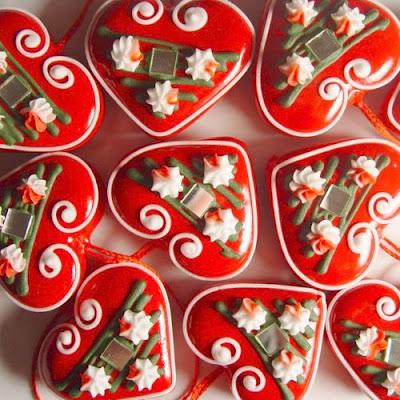 Even kids can enjoy in decorating!
INTEGRATES:
Dough:
1 kg sugar
6 dl water
3 big eggs
10 gram dry east
flour /add it while flour "drink it"
just a little cinnamon
For glaze:
100 gram jelly
About half litter warm water
Red  food color in powder
PREPARATION:
First have to cook sugar and water to get syrup,than add all others integrates such as eggs,flour ,dry yeast.
Must do it with hands!!Thats very important.
Use modl/form/ in heart shape and in different size.
Bake it in preheat oven at 180 Celsius about 35 min.
Next day start to decorate it!