February 22, 2014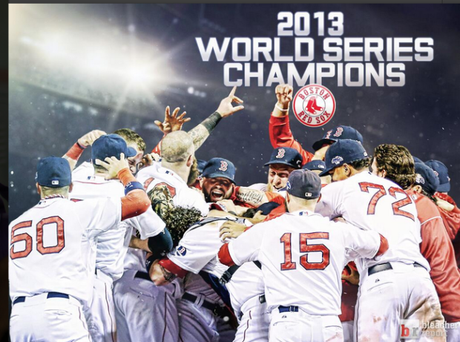 Look, it's easy to say this after I basically nailed all of the Red Sox off-season moves last year.  I told you right here on this blog that the Red Sox moves looked like gold and I thought they had a chance to make moves in the playoffs.  All they did was grow beards like you read about and blow through the playoffs like it was varsity versus JV.  But that meant that the Sox were going to basically strike gold again to make 2014 as successful as 2013.  Guess what, they did.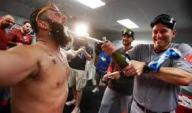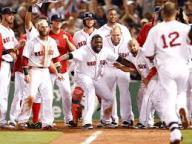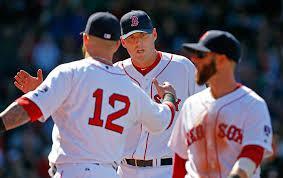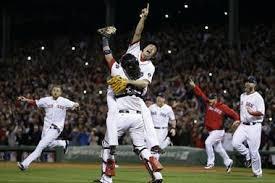 The boys are back.
To the transactions:
First, they lost Jacoby Ellsbury, Jarrod Saltalamachia, and most likely Stephen Drew.  Ellsbury will hurt but I'm pretty sure the Sox addressed that issue.  The other two were quickly addressed this off-season.  They also lost Ryan Dempster but quickly were able to fill that gap.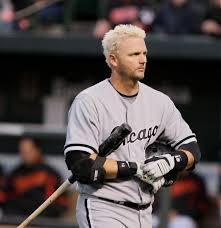 Signed AJ Pierzynski to a 1 year, $8.25 million deal.  Straight veteran one year deal to help bridge the gap to the young kids and provide a platoon guy to go along with good guy David Ross.  Not a huge Pierzynski fan because I think he's a douche, but there's no doubt he can still hit a little and veterans on short term deals who want to win is what this team is all about.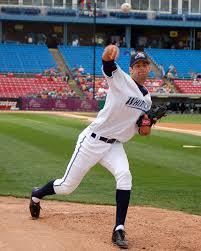 Signed Burke Badenhop to a 1 year, $2.25 million deal.  Bullpen depth on the cheap here.  As we saw last year you can never have enough bullpen arms.  Bradehop can chuck it and there's almost no risk here.  Plus, again, you keep your young arms down in AAA rather than rush them up to the bigs for bullpen depth.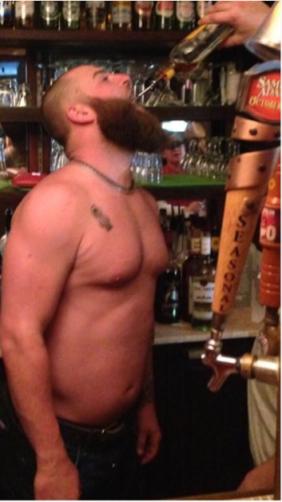 Re-signed MIke Napoli to a 2 year, $32 million dollar deal.  Fantastic, just fantastic.  Liked the Napoli deal last year and like it again this year.  Big bat, bigger personality, biggest beard.  As long as he keeps hitting we can't lose.  Plus he's become a pretty serviceable first baseman, a great clubhouse presence and he took less money than he would have got on the open market.  Win + Win + Win = awesomeness.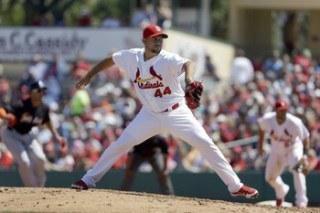 Signed Edward Mujica to a 2 year, $9.5 million dollar deal.  Remember when this guy was the closer for the runner up St. Louis Cardinals?  He was before an injury derailed his 2013.  Again, this is a short term deal that provides depth in the bullpen.  There's always a chance that #KojiDoinWork could hit a wall and it's good to have guys who can handle the 9th inning in a pinch.  Plus at this point they've signed two relievers for the same price the Rays paid for Grant Balfour.  Seems like a great move to me.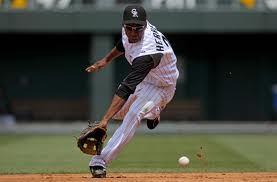 Aquired Jonathan Herrera for Franklin Morales.  Herrera is cheap infield depth.  Guy can play multiple positions and support guys like Middlebrooks, Boegarts and Pedrioa on days off.  With Pedroia coming off surgery, having a guy who can hold down the fort defensively if needed is great.  I'm not so sure he can hit that much, but we're not really worried about that at this point.  Losing Morales hurts as he was a guy that could start and relieve, but guys like that are a dime a dozen.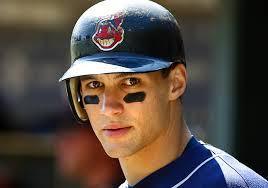 Signed Grady Sizemore to a one year deal.  So basically this guy used to be the teets until injuries derailed his All-Star career.  He's giving it another go and is an easy buy low player for the Sox.  If he's unable to get it done, it cost the Red Sox nothing let him walk, but if he finds his groove in the field and at the plate then the Sox have something special.  He'll be another outfielder providing depth to an outfield that just might need some help.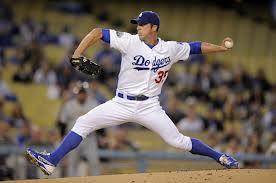 Signed Chris Capuano to a one year, $2.25 million dollar contract with incentives to push it to $5 million.  Easy move after Ryan Dempster decided he wasn't going to pitch in 2014.  Capuano is a perfect swing man who can start and come out of the bullpen.  Solid move for a guy from Western Mass, which makes this move even better.
Other moves that happened:
Agreed to terms with LHP's Jose Mijares and Rich Hill on minor league contracts.
Agreed to terms with OF Corey Brown on a minor league contract.
Agreed to terms with LHP Andrew Miller on a one-year contract.
Agreed to terms with RHP Francisco Cordero on a minor league contract.
Re-signed Mike Carp to a one year deal.
Miller is a lock to be in the pen and the others will provide depth if they make the club.
Finally, signed David Ortiz to a…let's say a one year extension at $16 million with a team option for a second year.  At this point, he and the Red Sox should just get together and sign a Tim Wakefield contract where the money stays the same and it's there if the player wants it.  That way we don't have to deal with the Big Papi comments we get every January.  Get it done and call it a day.
Let us not forget that Xander Boegarts and Jackie Bradley Jr. will be up for pretty much the entire year and Will Middlebrooks is going to get every chance to be the everyday third baseman.
There's not a move I don't like.  The Red Sox added depth across the board while not really losing much along the way.  Ellsbury's loss might be felt but we have to remember that he missed a lot of time due to injury.  Sizemore and Bradley should be able to produce close to what Ellsbury provided at a fraction of the cost.  They still have the platoon of Gomes and Nava in left field and Victorino holding down right (or potentially center.)
Here's a look at the current depth chart.
There is so much to like about this team.  They're not loaded, but they're every bit as good as they were last year.  They have solid depth in the outfield and on the mound, though they probably need on more guy who can play 2B/SS/3B.  Stephen Drew could end up being that guy, but for now, Herrera will be their swing man.  Their rotation remains pretty much unchanged with Doubront, Workman and newly signed Capuano as the guys battling for the 5th spot.  This team is good and I hope the results follow them to the field.  No reason to think they don't get back to the playoffs and make another run at the World Series.
Post navigation
← If I Don't Get #BonusFeatures Trending By The End Of The Weekend, I've Failed At Life.