A myriad of different versions of Red Lips
Don't let this challenge scare you. There are many shades of red. Reds can be soft, rusty, bright, cool and warm.  You can see in the pictures above that some reds suit me, others don't, they make my lips the focus of my face.  The reason for this is either they are too warm for my colouring, or too bright.
Finding the right red lip color comes down to your personal colouring.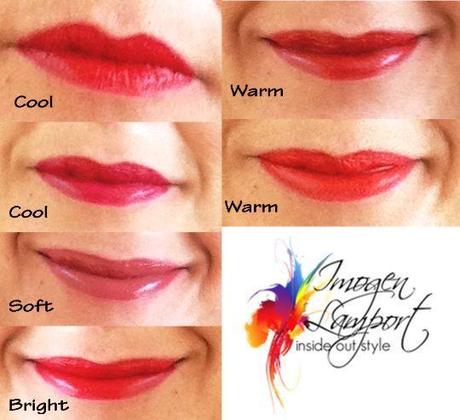 Which red lipstick would be the right one for you?
If you're cool, look for blue based reds, if you're warm yellow or brown based reds.  If your colouring is soft, wear a softer red lip.  If brighter colours suit you in clothing, then brigher lipsticks will too.