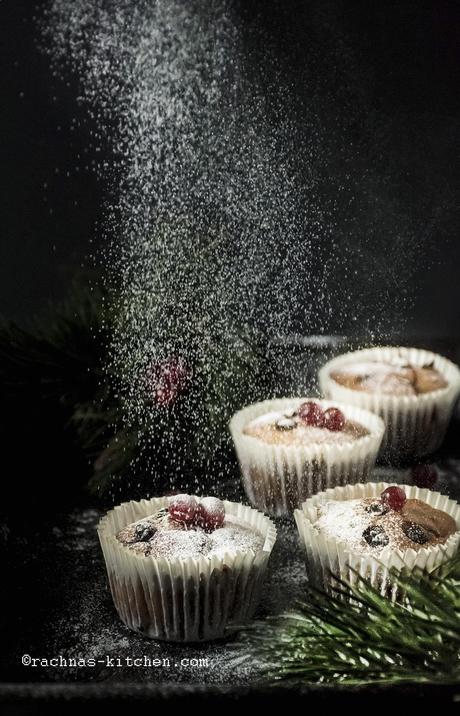 Red currant muffins are the delicious perfectly domed and delectable egg less muffins. To try to make them as healthy as possible, I have prepared them without butter. I have also kept it eggless to prepare recipe for those who like eggless recipes. These muffins not only look gorgeous but also they taste scrumptious. The amalgamation of tartness of red currants and sweetness of brown sugar makes it delightful dessert.
In this red currant muffins recipe I have followed my popular recipe Eggless blueberry muffins recipe. The ingredient I changed is currants instead of blueberries and brown sugar in place of white sugar.
Here I want to share that using brown sugar changes the texture of muffins. It makes it denser than the white sugar. As brown sugar is white sugar + molasses. It has more moisture than the white. They both can be used interchangeably. So if you want, you can go for white sugar.
In this recipe I have shared the tricks to get perfect dome and lighter muffins. Also you can replace red currant with black currants and make it black currant muffin recipe. Let's see the recipe!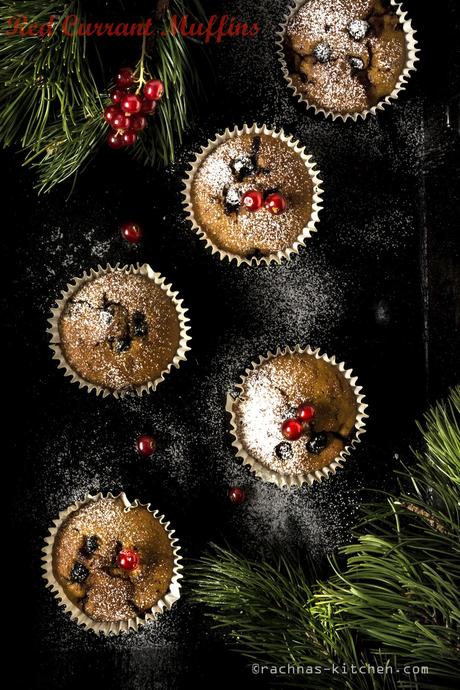 Ingredients
*measurement for cup used, 1 cup = 250 ml
1 cup - All purpose flour/ maida
½ cup - Fresh red currants
1 teaspoon - Corn flour
1 cup - Hot milk
¼ cup - Olive oil
½ cup - White Sugar (I have used brown sugar)
½ tsp - Baking powder
¼ tsp - Baking soda
½ tsp - Vanilla essence
Step by step on red currant muffins
Step 1. Preheat the oven to 220 degree Celsius. Wash the red currants, pat dry it using kitchen towel or tissue. Take two spoons of flour in a bowl and add red currants to coat them properly.
Why to coat red currants in flour? This step is important because it prevents currants from sinking at the bottom.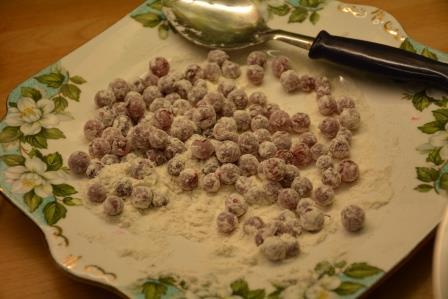 Step 2. In a large mixing bowl add olive oil and sugar. Stir well.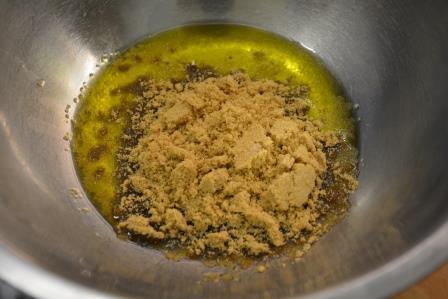 Step 3. Now add hot milk, vanilla essence and stir it to combine. Liquid mixture is ready.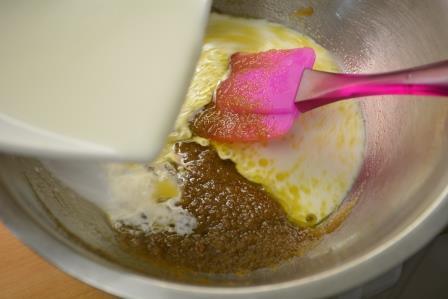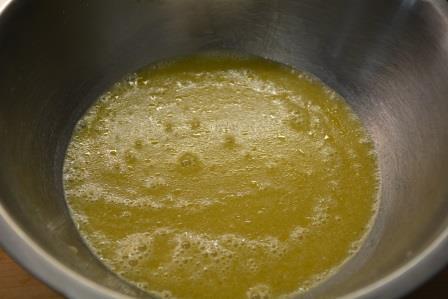 Step 4. Sieve all dry ingredients all purpose flour, baking powder, baking soda and corn flour.
Why to add Corn flour ? Corn flour is added to increase maximum hydration and encourage a more cake-like than bread-like texture.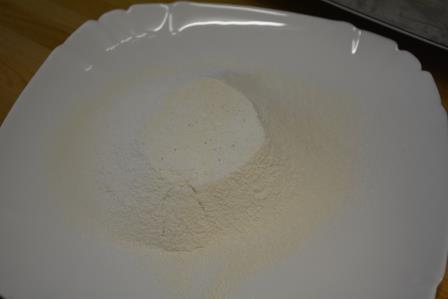 Step 5. Add liquid mixture to dry mixture and mix well using a cut and fold motion, rather than a mixing motion, to combine, because we want batter to be as light as possible. Combine it well and be sure that there are no air pockets left. The consistency should be pouring. You may increase flour or decrease milk to adjust the consistency.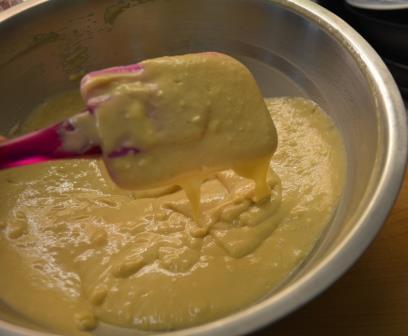 Step 6. Add the flour coated red currants to the batter and do not over mix it. Just fold them gently.
Also line paper cups on a muffin tray.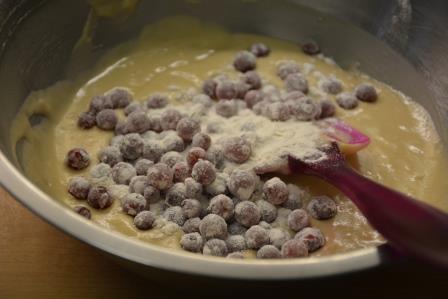 Step 7. Fill the 3/4rth of paper cups with batter and they are ready to bake. First bake the muffins at 220 degree celsius for 6 to 8 minutes. Muffin's top should have risen to form a dome. Now turn down the temperature to 180 degree and bake for 15-16 min. (mine took exact 15 min to cook). You can check it by inserting tooth pic, it should be come out clean. Do not open the oven door until the muffins are nearly done.
Question - Why to bake muffins on high temperature initially?
Answer - High temperature causes the muffins to rise rapidly as higher the heat, more steam will be produced which lift the batter to form dome on top.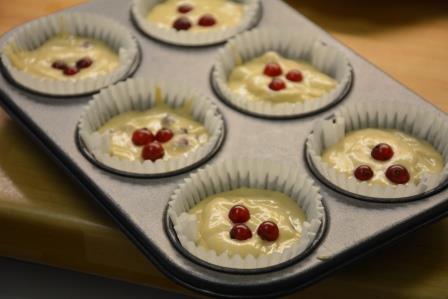 Take out the muffins from pan and let them cool down over wire rack.
Note - Do not leave them in the pan to cool because bottoms and sides will become soggy due to the steam.
Red Currant muffins ready to serve !! Enjoy:-)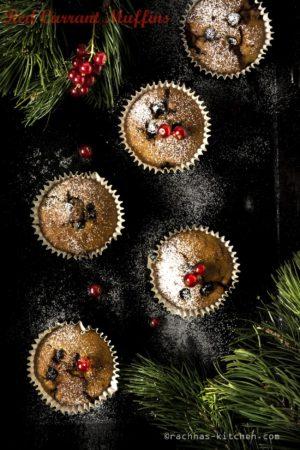 You might like few other bakes !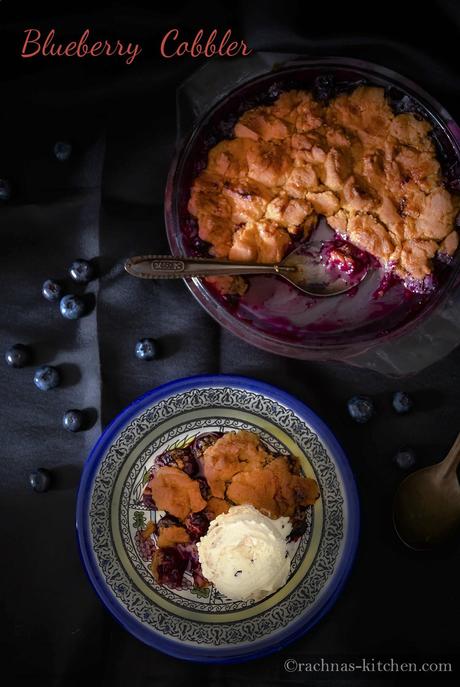 2. Eggless banana bread recipe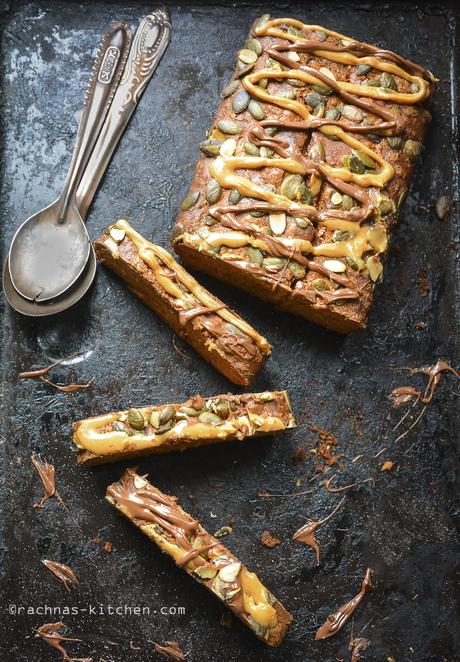 3. Eggless chocolate cake recipe