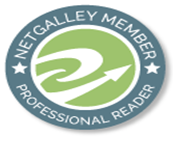 In this ferociously imaginative novel, abortion is once again illegal in America, in-vitro fertilization is banned, and the Personhood Amendment grants rights of life, liberty, and property to every embryo. In a small Oregon fishing town, five very different women navigate these new barriers alongside age-old questions surrounding motherhood, identity, and freedom.

Ro, a single high-school teacher, is trying to have a baby on her own,while also writing a biography of Eivør, a little-known19th-century female polar explorer. Susan is a frustratedmother of two, trapped in a crumbling marriage. Mattie is theadopted daughter of doting parents and one of Ro's best students, who findsherself pregnant with nowhere to turn. And Gin is the gifted,forest-dwelling homeopath, or "mender," who brings all their fatestogether when she's arrested and put on trial in a frenzied modern-day witchhunt.
***
[In a room for women whose bodies are broken, Eivør Minervudottir'sbiographer waits her turn]
(Little,Brown and Company, 16 January 2018, 356 pages, copy from publisher via NetGalley and voluntarily reviewed)
***
***
This is my first time reading the author. I'm amassive fan of The Handmaid's Tale and the like so I was looking forwardto this. I loved the concept and the fact there is a certain American presidentwho would make the premise of the book a law if he could just add to theintrigue. Unfortunately, does not work for me. I found the book difficult toread at time. The style of writing is a confusing mess and I felt so distantfrom the characters. Red Clocks could have been a brilliant, engrossingnovel, a book about something many woman would find an unbearable nightmare.Yet, it's not. I felt no emotional connection to the five women who tell theirstory. The book is all over the place and I just felt completely distanced fromthe story. I'm sure the author uses emotional detachment for some purpose, toportray the cold, harsh reality of the society in the novel but only manages topush the reader away. The book is written in a disjoined style that left mecold. There are great reams of this book that made no sense. WTF did I justread. Sorry, not for me. I've just pre-ordered The Testaments, Atwood'ssequel to The Handmaid's Tale to cheer myself up.