As soon as the Summer comes, the movie industry starts releasing their blockbuster line-ups to the public for the season's entertainment. Along with the movie premieres, come the stars of the films and their celebrity friends who make their way across the red carpet. For example, for the Terminator Genisys movie premiere in Los Angeles this month, two old pals who still enjoy the spotlight gathered to celebrate the opening.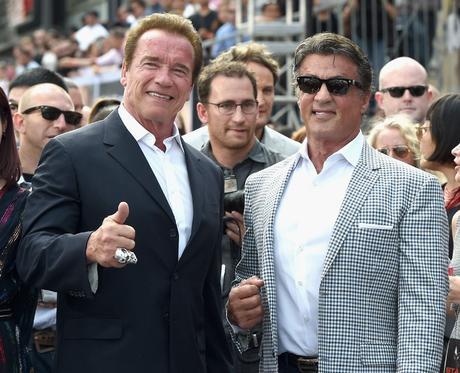 Arnold Schwarzenegger and Sylvester Stallone posed together on the red carpet. Arnold looks official in his stylish navy suit that is built to accommodate his expansive chest, while Sly is a little less formal in his blue and black micro-check blazer that is paired with a pair of indigo blue jeans. They both know their men's accessories pretty well: Arnold has the cool skull ring, while Sylvester rocks his outfit with a "boss" pair of shades.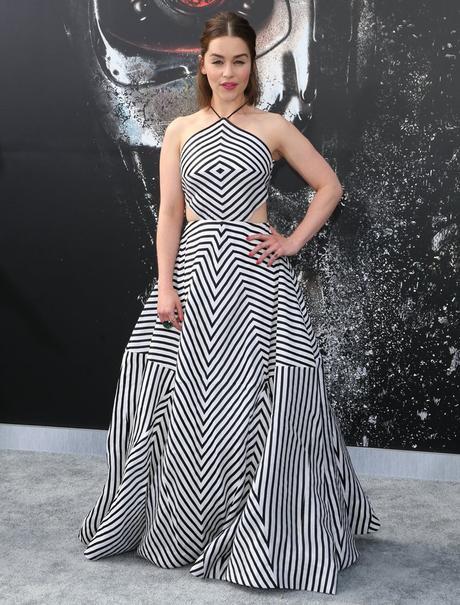 Next, we have Emelia Clarke at the movie premiere of Terminator Genisys also, who is making me dizzy in this optical illusion halter gown. I understand the concept and it is quite an interesting style, but it really makes you feel like you are looking into the "Twilight Zone".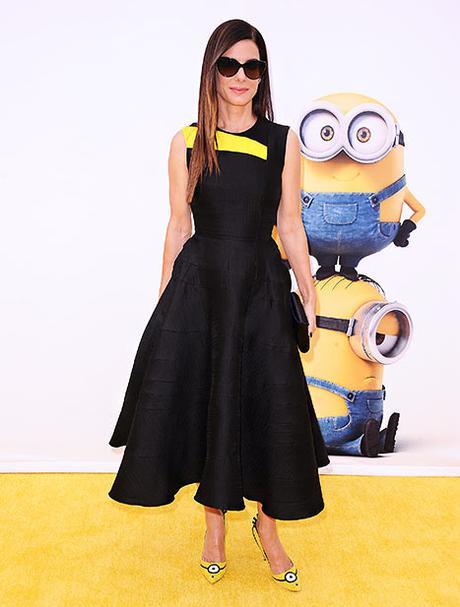 Sandra Bullock is having a little fun on the red carpet with her new "Minion" movie. She showed up in this fitted black dress with a yellow stripe on the shoulder, as well as bright yellow Minion pumps to promote the flick.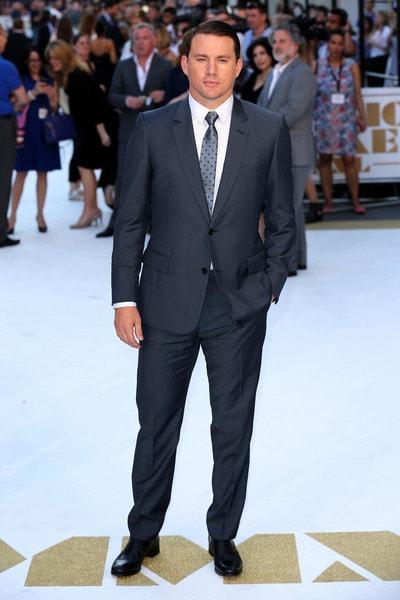 Last, but not least, is Channing Tatum. He stopped to pose on the red carpet in this fantastic slate blue suit with a crisp white shirt and a patterned blue tie. He is definitely dressed conservatively, as compared to his wild and crazy character of Magic Mike, but he does look just as good fully dressed in his suit as he does as a dancer.