Hollywood dooms itself by dissing creative, new projects and remaking classics, movies that already exist. It's rare that a movie lives up to the hype and adds something on whatever was said and done before. From what I've seen earlier today, Evil Dead remake may indeed be a rare gem.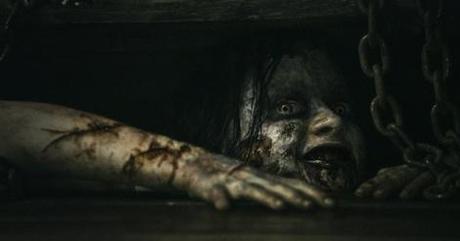 Less than two weeks ago Bruce Campbell — the star of 1981′s The Evil Dead — told a group of gorefans at New York Comic Con that the upcoming reboot of the flick would not "screw you over" when it came to gore.
Judging by the clip, I must say, they aren't screwed.
This red band trailer was shown to the New York audience and it gives us a glimpse of director Fede Alvarez's twisted and cringe-inducing vision of the horror classic.
Evil Dead draws blood April 12, 2013.
N.