I keep reading about the likes of Kate (Duchess of Cambridge) wearing "recycled" clothing. Not recycled as in bits of other clothes (or food packets) cobbled together to make a new garment, like this -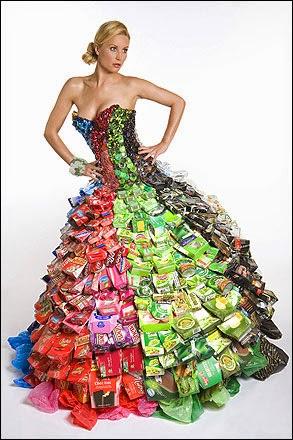 Not quite sure how you'd sit down in this...
Just simply wearing something more than once. You know, like normal people do. 

Here she is at Wimbledon in a "recycled" blue and green number.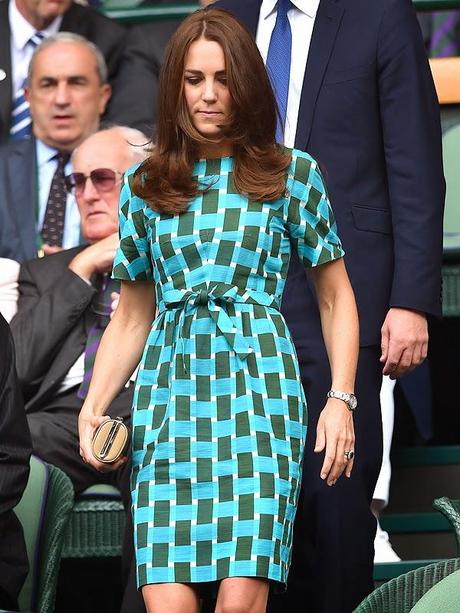 Did we all know that we weren't simply wearing something more than once, or do only fabulous people get to call it "recycling"? Here's another article with a long list of celebs caught doing it, and this time the question is "Fashion Faux Pas?"
However, according to this article, there are rules when it comes to recycling. You can't just wear the same jeans three days in a row without risking your reputation. Apparently the key is to "switch things up" a little. Confusingly, in the same article it also says that it's "absolutely okay to obsess over a new item and wear it more than once in a short period of time around the same people".
Oh come on - even I don't do that! What about you?