Over the last few months I have been working on a large order for Exeter University; who commissioned me to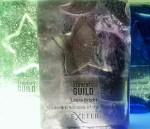 make 60 awards and each one is totally unique.
The 50 nominee awards are in the shape of stars and are made by piecing small pieces of waste stained glass together and then fusing them together in the kiln.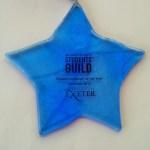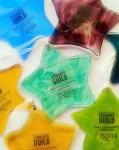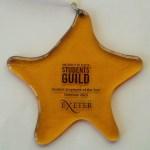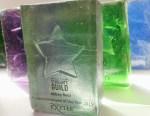 The 10 winners awards were made by casting the glass into boxes I specially made from fireboard, each with a fiber paper star in the center. I then melted the glass on a very hot casting cycle so it completely took on the shape of the mold. The glass I used for these awards was rescued from a skip when a glass blower had abandoned a studio and although kiln cast they are actually made from glass blowing skillet (large chunks of glass).
The University award ceremony takes place next week, I hope they like their awards!