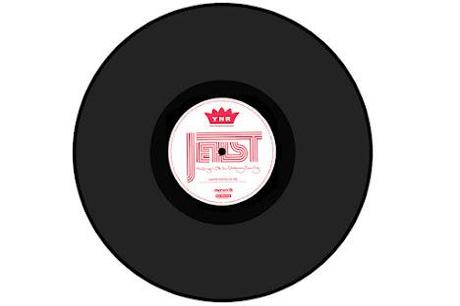 Suzzle
is a newish coffee and cake shop with an arty vibe located on Brick Lane and close to Fashion street. The space recently had artist Ashes57 paint
their shutter
, and the
Lava Collective
have also been using the shop as an outlet for their canvases, screen prints and t-shirts since it opened earlier this year.
This saturday, 21st April 2012 is Record Store Day, and to mark the occasion they have  invited Jehst to host a pop up record shop at Suzzle.
For one day only, they will be transforming the space into a record store, stocking music from Jehst's own label YNR, alongside guest vendors including King Underground, Boot and First Word Records.
Jehst is releasing a ltd edition remix EP and will also be signing copies  on the day. The event is taking place from 11am-4pm.
SUZZLE - 47 Brick Lane - London E1 6PUJ