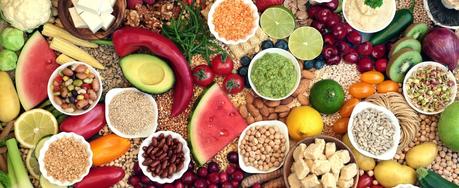 More than 500,000 people have signed up to the Veganuary challenge to eat solely plant-based food throughout the first month of 2021.
Just a handful of days into the new year, the campaign has already doubled the 250,000 enthusiasts who signed up to a record-breaking 2019 edition, and outstripped 2020's total of 400,000.
Veganuary's head of communications Toni Vernelli told Eco Experts: "As of now we're at 515,000, so I expect we will end the month on 530,000 or more."
A quarter of this year's participants - around 125,000 - live in the UK, showing that veganism - which we predicted would be a popular environmental trend last year - is also set for a big 2021.
Vegan eating goes mainstream
The increasing number of people who take part in Veganuary is part of a larger cultural movement towards more sustainable food habits.
Around two million people - 3% of the UK - are vegan, with that number expected to double by the end of 2021.
Celebrities like actor Joaquin Phoenix, comedian Sara Pascoe, and actress Rebecca Callard (above) have given their backing to Veganuary, and in a landmark move, major supermarkets have also got on board with the campaign this year.
Tesco has released a TV advert in which a meat-eating dad cooks his newly vegan daughter a casserole, while M&S is set to do the same later in the month.
Those supermarkets, along with Aldi, Asda, Iceland, Morrisons, and Waitrose, have all created dedicated pages on their sites which help Veganuary participants navigate vegan eating.
You are what you eat
This rise in popularity is welcome in the fight against climate change, as going vegan is one of the best ways to reduce your carbon footprint.
Switching to a plant-based diet can cut your food's emissions by as much as 73%, depending on where you live, according to an Oxford University study.
A worldwide adoption of vegan eating would free up around 3.1 billion hectares - 76% of current farmland - for everything from housing to woodland areas.
"This would take pressure off the world's tropical forests and release land back to nature," explained Oxford University researcher Joseph Poore.
With the climate crisis continuing apace, there's never been a more crucial time to cut emissions - and a plant-based diet is an increasingly easy way for you to do just that.