When learning from home, a lot of our learning and production happens digitally so the resources created by the Récit (basically a network of educators collaborating on digital resources for learning in Quebec) are super helpful. They are aligned with the Quebec Education Program (QEP) and use open educational resources – so I know that my son is learning with resources that anyone can access. Oh, and they are free to use

We try to work bilingually so we pick and choose from the French sector resources and the English sector resources. We also supplement these resources with many others in order to ensure strong development in competency 3 – to be open to diversity of societies and territories.
New France around 1645
LEARN's Social Science pages.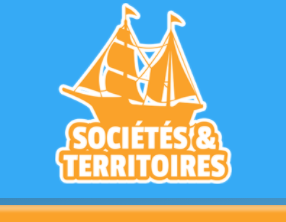 https://primaire.recitus.qc.ca/activites/activite-liste/categorie/2e-cycle