I found this recipe in Elisabeth Hasselbeck's Deliciously G-free cookbook. As per my usual I altered it to fit my family's needs/tastes, but it turned out AMAZING! It has 3 different parts to it, so this recipe is a bit time consuming, but it is totally worth it!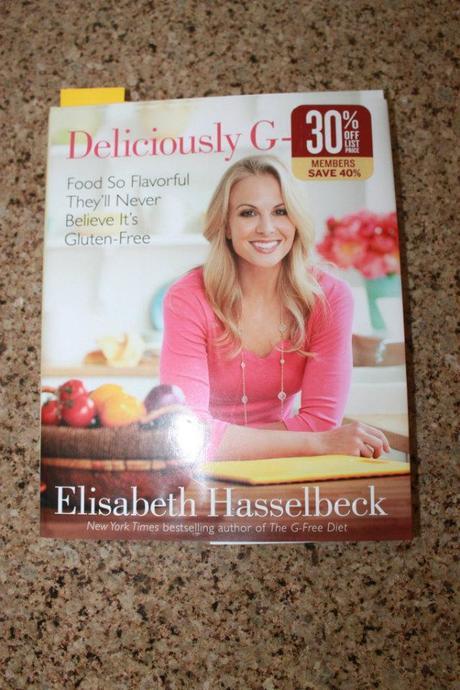 Serves 8:
Steak:
1 large flank steak (2 pounds)
2 med. onions, chopped
2 carrots, chopped
3 celery stalks, chopped
2 bay leaves (left this out)
1 teaspoon whole black peppercorns (left this out)
Sauce:
1 tablespoon olive oil (I used coconut)
1 med. red onion, chopped (I used yellow onion)
1 small green bell pepper, chopped (organic)
4 garlic cloves, minced (I used minced jarred)
1/2 teaspoon salt (I used sea salt)
1 tablespoon gluten-free tomato paste
1/2 teaspoon gluten-free ground cumin
1 teaspoon dried oregano (i used fresh)
1 28 oz can chopped tomatoes w/ juices
Rice and Beans:
1 tablespoons salted butter
1 shallots or 1 small red onion, chopped
2 garlic cloves, minced
1 cup white basmati rice
2 cups gluten-free chicken broth
1 15 oz. can black beans, drained and well rinsed
grated zest and juices of 2 limes
2 bay leaves
1/4 teaspoon salt

For the steak preparation I used a crock pot and skipped to # 3 in the instructions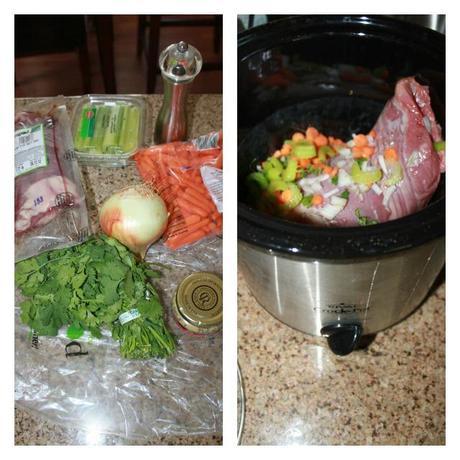 1. prepare the steak: in a large stockpot, combine the flank steak, onions, carrots, celery, bay leaves, and black peppercorns. Add enough water to just cover the ingredients. Bring to a simmer and cook, partially covered, for about 1 1/2 hours, or until the beef shreds easily when pressed with a fork.
2. when the meat is tender, remove the post from he head and let the ingredients cool in the liquid for 20 minutes. then remove the meat and strain the broth into a small bowl, discarding the vegetables and seasonings. Set the meat and the broth aside.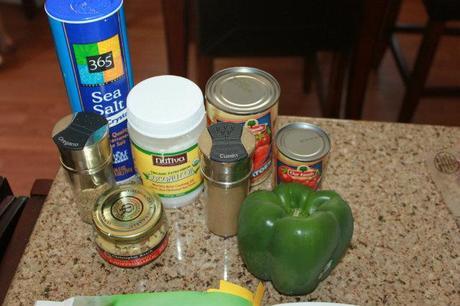 3. Make the sauce: Heat the oil in a large saucepan over med. heat, and add the chopped onion, pepper, and garlic. Sprinkle in the salt. Cook for 8-10 mins, until the vegetables begin to soften. Then add the tomato paste, cumin, and oregano, and cook for 1 min more, until the tomato paste becomes fragrant.
4. Stir in the reserved broth and simmer for 2-3 minutes until broth reduces slightly. Add the tomatoes and the shredded meat. Cook, uncovered for 2-25 mins, until the liquid has reduced by half.
5. while the meat is cooking in the sauce, prepare the rice and beans. Heat a small saucepan over med-high heat, and add the butter, shallots and garlic. Cook for 2-3 mins, until the shallots start to soften. Add the rice and cook, stirring often, for 1 minute, until the rice is completely coated int eh butter.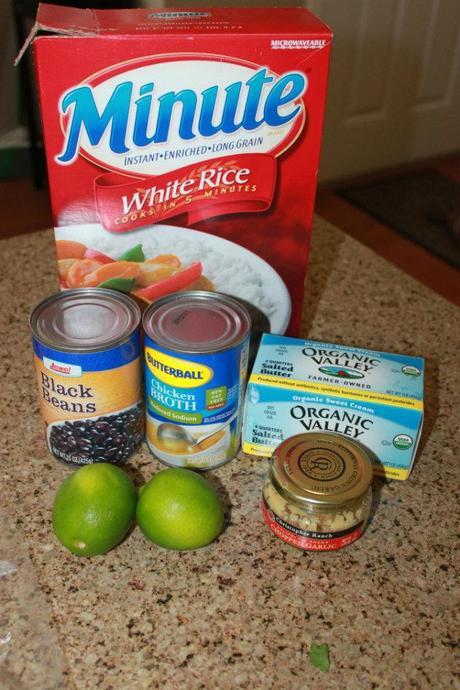 6. Add the chicken broth, black beans, lime zest and juice, bay leaves, and salt. Stir to combine and bring to a boil. then cover the pan, reduce the heat to low, and cook until the liquid has been absorbed and rice is tender, 15-20 mins. Remove and discard the bay leaves.
7. serve the Ropa Vieja over the rice and beans.
(I skipped the last few steps as well and just made minute rice adding the beans, broth, lime juice to it as directed above. Just as yummy, less time ;)