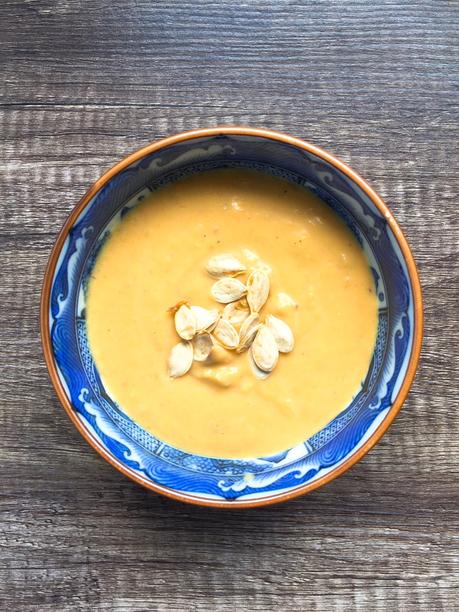 156 total views, 156 views today
There's more to pumpkins than Halloween, or if you are sick looking at pumpkins, try this with butternut squash. The ginger and cardamom give this an exotic twist, and some much needed taste to the boring old pumpkin.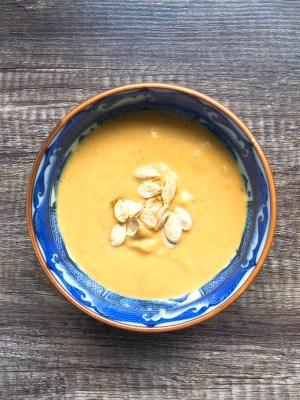 This is an easy to make soup. So simple, it doesnt need a pot! Roast the pumpkin, apple, garlic and onion. Then blitz in a blender. Simple. Keep cosy and warm with this fragrant winter warmer soup.
If you make this, let us see! Tag your photo with #FoodieExplorers on Instagram.
Ingredients
1 medium pumpkin
1 apple
1 medium onion
3 cloves of garlic
1 can coconut milk
1 teaspoon fresh grated ginger
½ teaspoon ground cardamom
¼ teaspoon cayenne
salt and pepper to taste
Method
Preheat oven to 200 degree C or gas mark 6.
Cut pumpkin in half and scoop out the insides.
Roast cut side up for 20 minutes.
Flip over and roast cut side down for 20mins.
Remove from oven.
Cool.
Remove flesh from the skin.
Slice the apple and onion into wedges.
Add to a roasting dish. Drizzle with olive oil, salt and pepper. Roast for 20 minutes.
During the last 10 minutes add the whole garlic cloves to the apple and onion mix.
Add pumpkin, roasted onion, apple, garlic, coconut milk, ginger, cardamon and cayenne.
Blitz until smooth.
Taste and adjust seasonings.
Ingredients
Instructions