My family is forever on the hunt for yummy meals we can alter to fit our diet and mix it up a bit over at the Fergus household. My husband came across this recipe for mini meatball subs over on Allrecipes so we decided to swap a few ingredients and make it gluten free so our son could enjoy it too! 
Here are the ingredients as listed on Allrecipes. 
Ingredients:
Original recipe makes

8 mini subs
1 pound

 

ground beef

1/2 cup

 

chopped onion

1/2 cup

 

chopped green pepper

1/2 cup

 

crushed butter-flavored crackers

1

 

egg

1 teaspoon

 

Worcestershire sauce

1 teaspoon

 

chopped garlic
1 teaspoon

 

seasoned salt

1 teaspoon

 

ground black pepper

1 (26.5 ounce) can

 

spaghetti sauce

1/2 cup

 

shredded mozzarella cheese

1/3 cup

 

grated Parmesan cheese

8

 

dinner rolls, split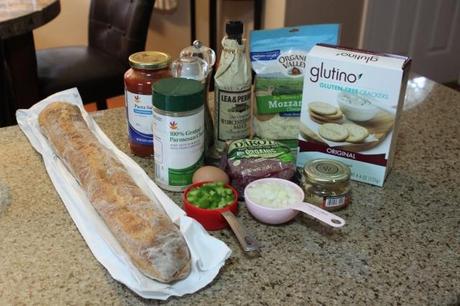 We mixed it up by subbing for grass fed beef, organic cheese and eggs, gluten free crackers, organic veggies, and gluten free bread too.
Directions: 
Preheat an oven to 350 degrees F (175 degrees C).

Combine ground beef, onion, green pepper, crackers, and egg in a large bowl. Season with Worcestershire sauce, garlic, seasoned salt, and pepper; mix well. Form mixture into 8 meatballs. Place meatballs in a 9x13 inch baking dish.

Bake meatballs in the preheated oven for 20 minutes. Pour the spaghetti sauce into a large saucepan; bring to a simmer over low heat. Stir baked meatballs into the simmering sauce. Do not turn oven off. Simmer sauce until meatballs are fully cooked, about 20 minutes.

Place one meatball, a sprinkle of mozzarella, a sprinkle of Parmesan, and a bit of sauce between each roll. Place sandwiches in hot oven; bake until cheeses melt, about 7 minutes.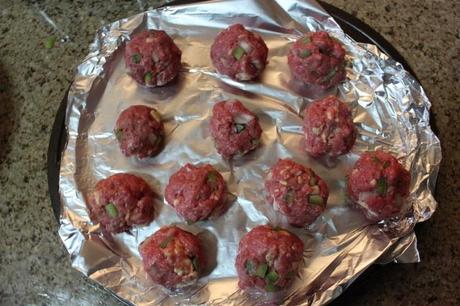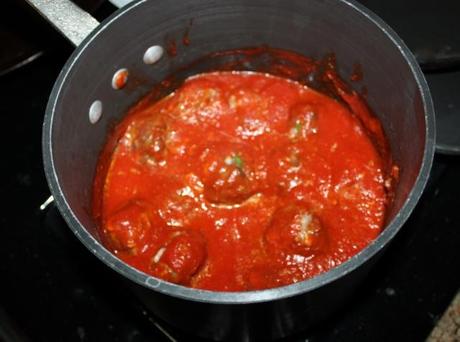 Here is the finished product: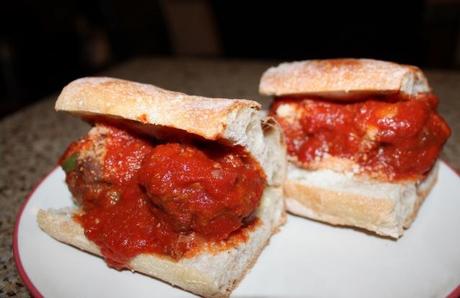 I would HIGHLY recommend this recipe to anyone. It was plate licking good! 
Are you a meatball sub fan? Would you try this recipe for your family?