The love Mrs Foodie has for Cauliflower is legendary, add to this some spices and deep-frying it and well she's in heaven. Pakora is a traditional Indian snack that's both tasty and versatile. A starter, a snack or for a picnic. Cauliflower pakora is made with gram flour (chickpea flour), so it's gluten-free as well. Add whatever vegetables you wish such as spinach, onion or potato. Haggis and black pudding turn out well when made into Pakora. Stay clear of anything with a high water content such as tomato as it'll turn out mushy.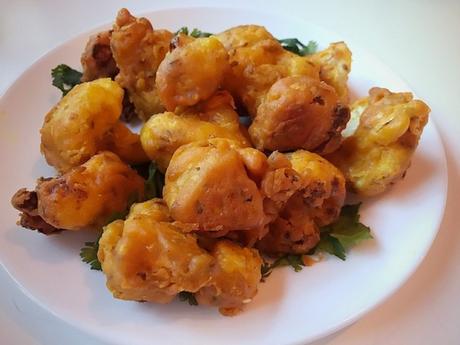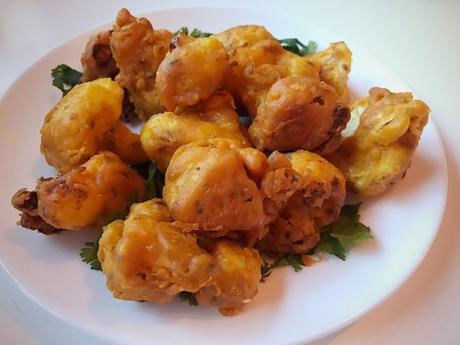 You can deep fry or shallow fry these. We find shallow frying to be just as good, especially since we don't have a fryer due to not deep frying enough to justify one.
Serve alongside some homemade pakora sauce (yoghurt, tomato ketchup, mint sauce) or some Tzatziki.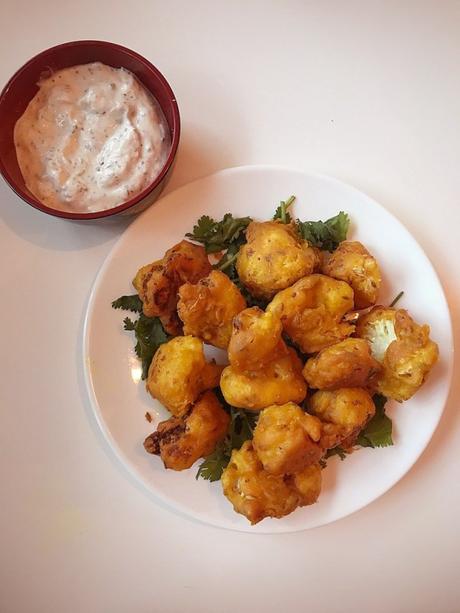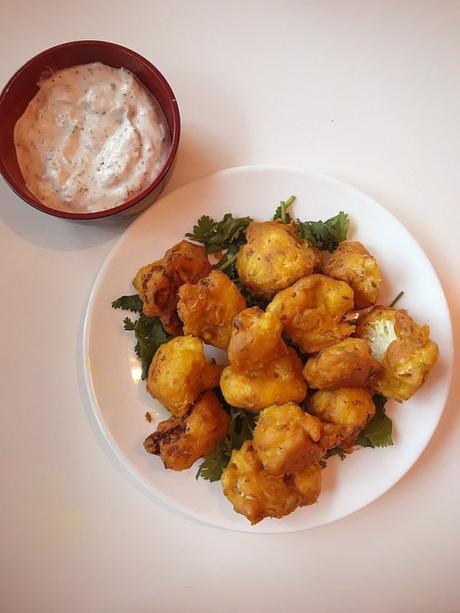 Ingredients
1 medium-large cauliflower (about 800g)
150g gram flour (chickpea flour)
2 teaspoons ground cumin
2 teaspoons ground coriander
½ teaspoon ground turmeric
Water
Method
Cut the cauliflower into small florets so they are bite-sized.
Wash and pat dry.
Mix together the chickpea flour, turmeric, coriander and cumin.
Add water to make the batter.
The batter should stick to the back of a spoon but not be so thick it doesn't run off at all.
Put the pieces of cauliflower into the batter and mix well.
Heat some oil.
When the oil is hot enough, add a spoonful of cauliflower and add to the oil.
Once the pakora has been cooking around 2-3 minutes and is turning golden, on the bottom, turn over and cook on the other side.
Once cooked, remove from the pan draining off excess oil and then put on a paper towel to drain.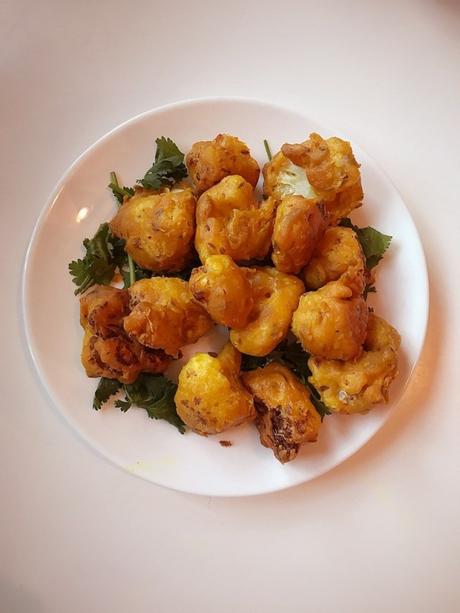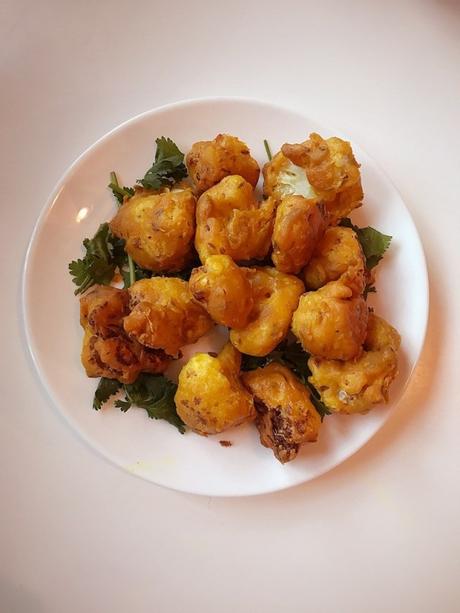 Ingredients
Instructions
Here are some other recipes which you may enjoy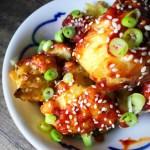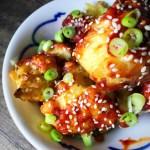 Korean Fried Cauliflower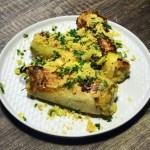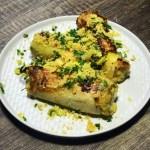 Vegan Glamorgan Sausages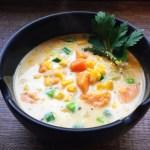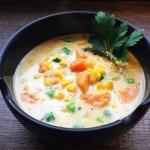 Sweet Potato and Sweetcorn Chowder Vegan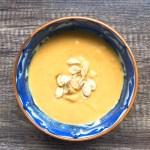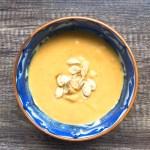 Vegan Pumpkin, Ginger and Apple Soup
Join our Facebook Group Glasgow Foodies and share your reviews, tips of where to eat and drink, new places and old places you 💕