We've started a new tradition in our house and that is to bake together as a family. We are planning to do it at least once a month and first up was my daughter's pick. She is very into the show Strawberry Shortcake so it was no surprise to any of us that her first baking choice was just that. 
We found a great gluten free recipe on the Better Crocker website and just went for it! 
Here is what you will need: 4 cups strawberries, sliced1/2 cup sugar (we used raw sugar)2 1/3 cups Bisquick gluten free mix1/3 cup butter or margarine 3/4 cup milk (we used almond milk) 3 eggs, beaten1/2 teaspoon vanilla 3/4 cup whipping cream (we tried to make our own but also had cool whip)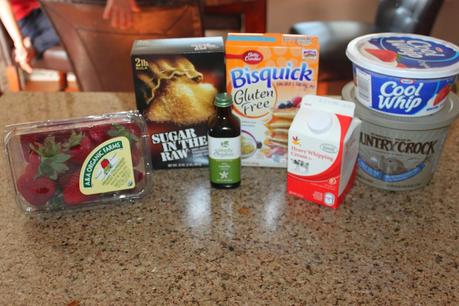 Directions
1

In small bowl, mix strawberries and 1/4 cup sugar; set aside.

2

Heat oven to 425°F. Grease cookie sheet. In medium bowl, combine Bisquick mix and remaining 1/4 cup of the sugar; cut in butter with pastry blender or fork. Stir in milk, eggs and vanilla. Drop by 6 spoonfuls onto cookie sheet.

3

Bake 10 to 12 minutes or until light golden brown. Cool 5 minutes. With serrated knife, split shortcakes; fill and top with strawberries and whipped cream.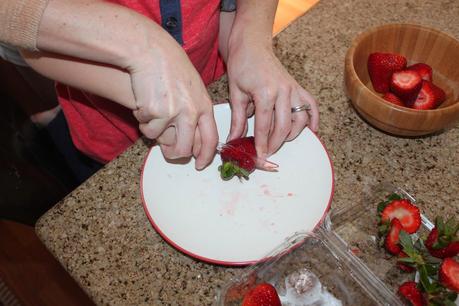 The kids LOVED helping cutting, pouring, mixing, and measuring. It was a full family effort and honestly it was the most fun I've had cooking/baking in a long time. I think we all felt the same way!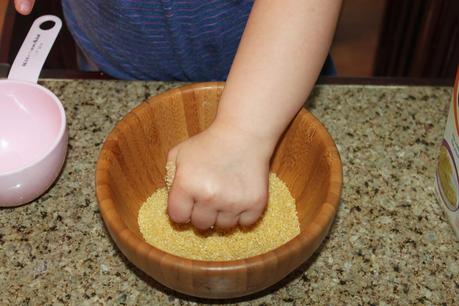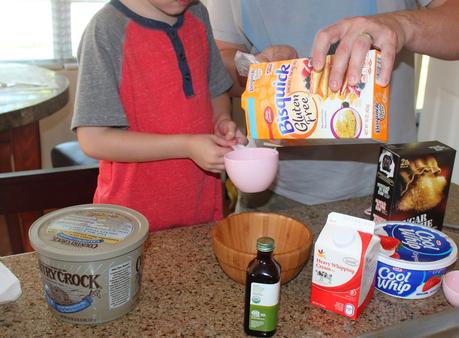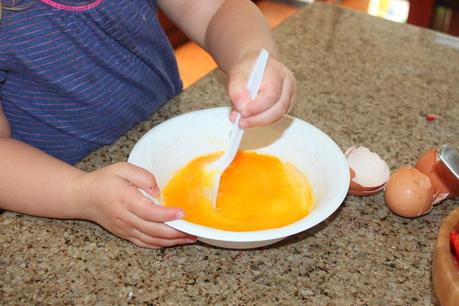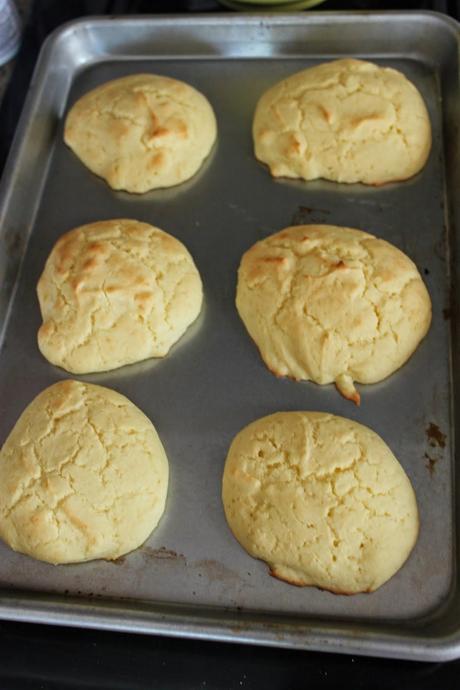 Here is what the finished product looked like: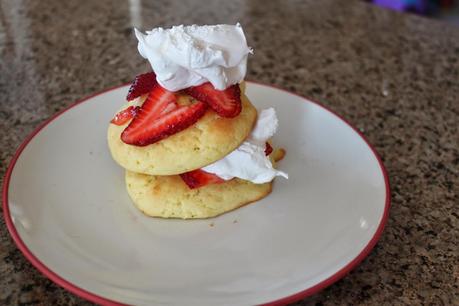 The kids literally sat in front of the oven as the cakes baked. Their eyes grew as we assembled the finished products. They were so excited when we handed them each a double decker strawberry shortcake to eat! I have to say, they were super yummy. We did a great job and worked very well together. 
Do you bake as a family? Is this a recipe that you would try?