THE best mac n cheese you'll ever taste!
Pasta and cheese is not exactly rocket science but you'd be surprised at the amount of bad mac 'n' cheese I've had. It is simple to make, but also simple to get wrong. Poor quality cheese or not enough cheese to even having too much sauce, so that the pasta is swimming in the bowl, can ruin a macaroni moment. But worry no more with this, my favourite mac 'n' Cheese recipe! It has an added secret ingredient to up the umami stakes: chicken bouillon!
With three cheeses this isn't diet-friendly, if you want great macaroni and cheese then the diet should go on hold for now (I'll see what I can do on that for a future recipe though).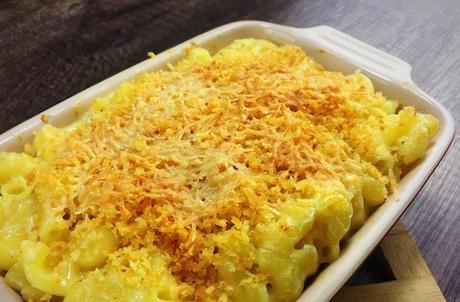 Look at that cheese 👇👇👇. If that doesn't make you want a bowl of this, then there's no hope left for you!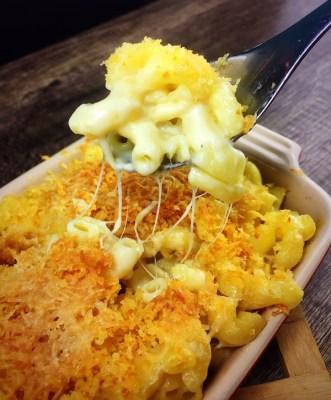 Crunchy and cheesy with a gooey inside, this mac 'n' cheese will surely cheer you up. We made enough for having people over for dinner but you can split it into smaller portions and place in Tupperware in the fridge for a few days. You can then microwave it, or for better results heat it in a pot on the hob, stirring occasionally, until it looks ready.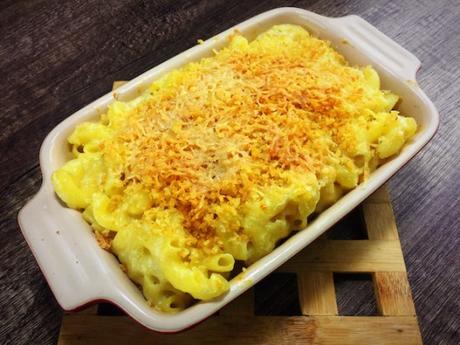 Ingredients
Instructions
Come say hello