I've never tried to make beef wellington before as it looked like it would be a bit too much hassle. How wrong was I?! The mushroom mixture took seconds to make and using ready-made puff pastry, was a cheat that didn't seem like too much of a cheat! All in an impressive looking dish which took hardly any time to prepare and about 20 mins to cook.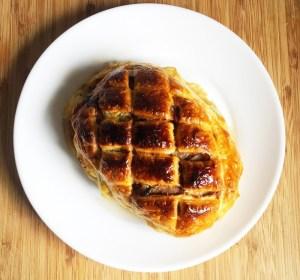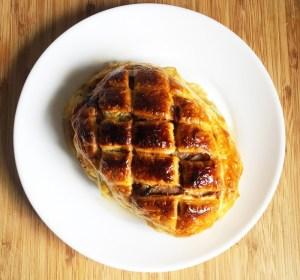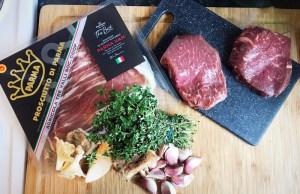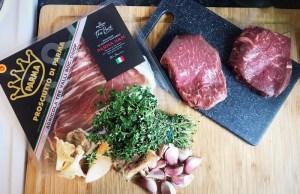 Beef Wellington
Serves 2
Ingredients
2 Donald Russell Centre Cut Fillet Steaks
Salt and freshly ground black pepper
1tbs oil
30g butter
1 banana shallot, finely chopped
2 garlic cloves, one finely grated and one chopped
2 large flat mushrooms, peeled
2 sprigs of thyme
6 slices of Parma ham
1 large sheet rolled puff pastry
1tsp Dijon mustard
beaten egg for egg wash
Method
Preheat the oven to 195°C.
Heat the oil in a frying pan.
Season the beef and brown the fillet on all sides quickly.
Remove the fillet reserve on a plate in the fridge.
Chop the shallots, mushrooms and garlic and blend in a food processor.
Add the mixture to a hot buttered pan, add thyme and cook through.
Place onto a plate to cool.
Dry the steak of any resting juices.
Brush the steak all over with the mustard.
Lay a sheet of clingfilm on a table and lay the Parma ham over this.
Spread the mushroom mixture evenly over the top of the beef, then place the steak in the centre of the ham.
Wrap the ham around the whole steak, then wrap with the cling film to form a nice shape and return to the fridge to set.
Cut out three sheets of puff pastry, remove the clingfilm from the beef and place the beef into the centre of the pastry. (or if scoring the puff pastry cut two sheets)
Brush egg wash around. Place the other sheet on top, press down lightly and egg wash.
Using a pastry cutter, press down to seal all the pastry together.
Place in the fridge and allow to set, remove and reshape the beef making sure there is not any gathering of the pastry and cut out.
Glaze the pastry with the egg wash and bake at 195°C for 22 minutes, until the pastry is golden brown.
The steak will now have cooked up to medium rare.
Leave to rest for two minutes before carving in half with a serrated knife to serve.
Serve with red wine sauce.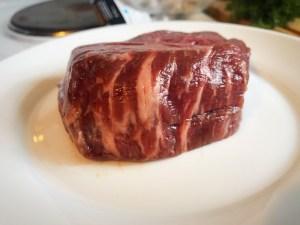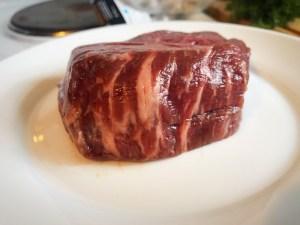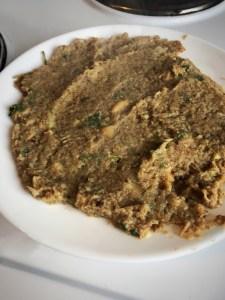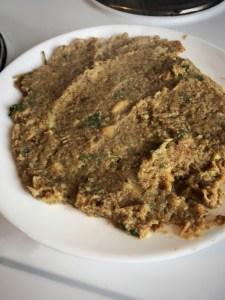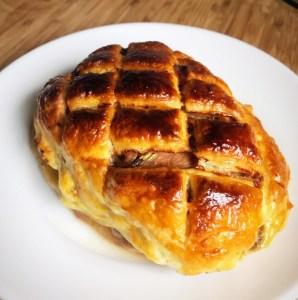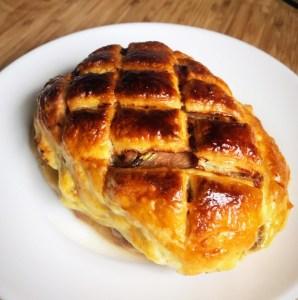 Ingredients
Instructions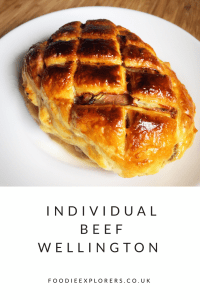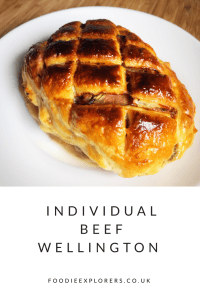 DISCLAIMER: Thank you to Donald Russell for providing Foodie Explorers Blog with the centre cut filet steak. Fred sez it smelled delicious and trusts his hoomans to be true that it was amazing.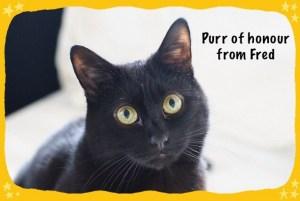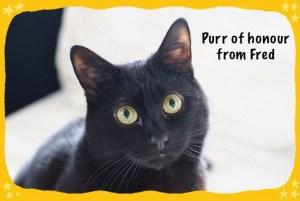 Follow us on Instagram, Facebook and Twitter ❤️
Join our Facebook Group Glasgow Foodies and share your reviews, tips of where to eat and drink, new places and old places you 💕