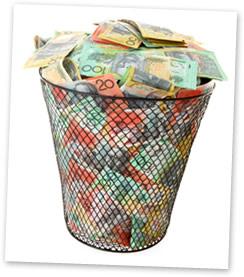 Recent events over the transfer saga involving one Gareth Bale and Real Madrid has prompted me to speak out about what I think is one of the main problems plaguing Madrid's success in football these days.
Real Madrid has always been a club that took "pride" in buying the most popular and expensive players, whether he possesses raw, natural talent for the game or whether he is merely a "good looking" player that can curl a free kick into the upper 90 and sell a few jerseys. This great club, yes! Madrid IS a great club, has always chosen to win at all costs. However, as previous years have shown, money really isn't everything. Madrid's constant willingness to over-spend on popular players and pretty much extort themselves out of bags of money has proven less than fruitful since the days of Zidane.
Florentino Perez is a plague that is just eating away at the integrity and prestige of Madrid and he is, what I believe, the worst President to run Madrid. Yes, Perez might have been the man who reconstructed Madrid financially after taking over the reign from Lorenzo Sanz, which is still debatable if we were to believe Ramón Calderón. However, in sheer sporting terms he doesn't have much to show for the ten years he managed to be President. In his ten years at the helm of the club he has spent approximately €860 million to bring in "fancy" players and only has a return of ten trophies to show and a huge loan debt to repay. Hence, Madrid has spent €86 million per trophy for each year he's been president. Is that really an ideal turnover for the money spent? As a business man, one would think he would realize that. As a man of supposed "logic", one would also assume he'd rethink his approach to what the best or most suitable method of success is. In other words, think of a more suitable and less expensive "Sporting Project" as his current one isn't bearing fruit.
In my opinion, Perez is ruining Madrid especially from the aspect of coaches and players he decides to bring in or release. Consider one Vicente del Bosque, the man who had Real Madrid playing spectacular football and actually winning while keeping the egos of the "star" players in check, was fired by our genius of a President because he felt the club needed "a shaking up" and didn't believe del Bosque was "the right coach for the future". Yet, since the wonder years of Di Stéfano, Ferenc Puskás and Francisco Gento, Real Madrid had not consistently succeeded until Vicente del Bosque showed up as manager. Let alone del Bosque hauled in seven trophies during his four years as coach, while Perez managed ten trophies in ten years. Need I say more about Perez's ludicrousness?
His past "doctrine" of "buy the attackers, grow the defenders" failed him miserably during his first tenure as President. Nevertheless, his second term saw him return with the same basic principle- buy players for extravagant fees and leave the youth players to die or just send them to Getafe. Despite all his (and many Presidents before him) questionable decisions, I've managed to remain an ardent fan of the team I've loved for years. However, of late I've found myself more critical of the club and how it's run internally. The club I "fell in love" with, has changed enormously- and not for the good.
Things seem to be getting worst these days, especially with the mumbling over a probable over-exorbitant offer for the transfer of Gareth Bale. How can one propose to spend that much money on a player such as Bale? Do you know what £100 million says? Bale is better than Ronaldo and to some extent, light years better than Zidane! Bale isn't even half the player Ronaldo is and he will NEVER be Zidane. This is why it disappoints me even more that Zidane is supporting this ridiculous transfer. How can you think to spend that much money on a player that hasn't even won a single meaningful trophy in his entire life?
Additionally, I don't think there is a single player in the WORLD, NOT EVEN Messi, that is worth what Madrid paid for Ronaldo nor what they are willing to pay for Bale. What is even more absurd, this new supposed offer entails a cash plus player(s). What sensible person would willingly pay £85 million plus two World Class players in Ángel di María and Fábio Coentrão, for a player that could fail miserably and isn't a proven winner? Is there no regard for the Financial Fair Play rule set to come in play this season?
What about the youth team players?
Does it make sense having a youth team if the players have no chance of ascending to the first team? C. Ronaldo, Kaká, Zidane, Messi, Ronaldo, Maradona, Pelé and all the other great players of the past and present were all youth players at some point and all enjoyed the opportunity to rise through the ranks of their boyhood clubs. What if they weren't given that opportunity?
Real Madrid should be paying attention to their youngsters. Many good players were forced out of the Club. Doesn't the success of La Quinta del Buitre, of Raúl, of Guti and of Casillas mean something? Why isn't the same opportunity being offered to our new generation of players?
Instead, Madrid opts to ship players out, the likes of Diego López, Mata, Soldado, Negredo, Valero, Eto'o and many more. Only to see them make great progress and succeed with other teams. It's about time they gave the future of football, the likes of Morata, Jesé and Nacho, a chance to succeed in the first team. They could very well turn out to be the missing pieces of the puzzle to winning not only La Décima but also spark a rebirth of being constantly successful. It's not always about having the most expensive players but having the kind of players, like Higuaín, that always displays a hunger for succeeding and shows the willingness to fight for the badge.
Whatever the outcome of this saga, the future success of Real Madrid doesn't lie in spending frivolously but finding the balance between home-grown players and purchased players.
Constantly changing a team that doesn't need changing disrupts the cohesiveness of the team.