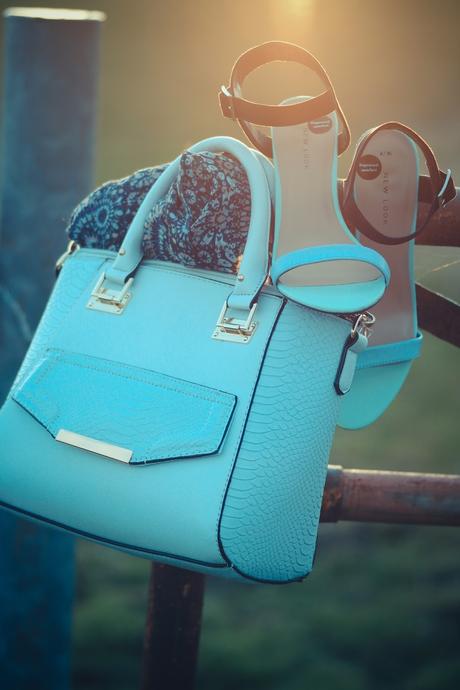 It's been a while since we had a little style post over here... but the weather's getting better so it seems only right that I get back into the routine.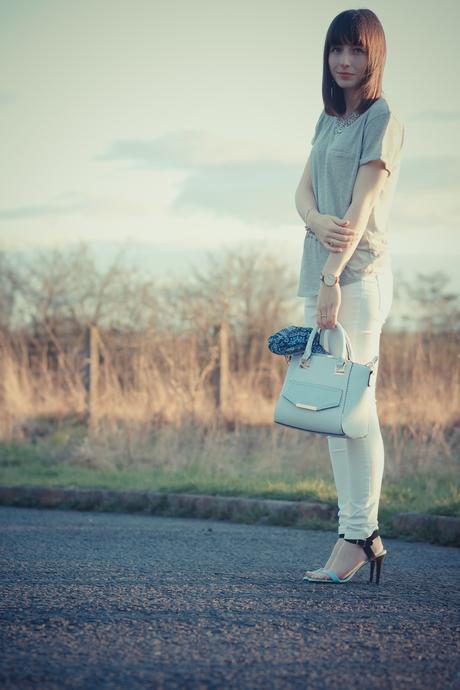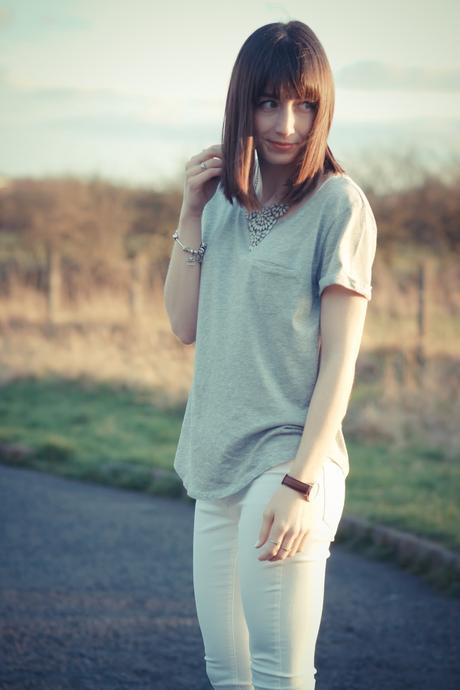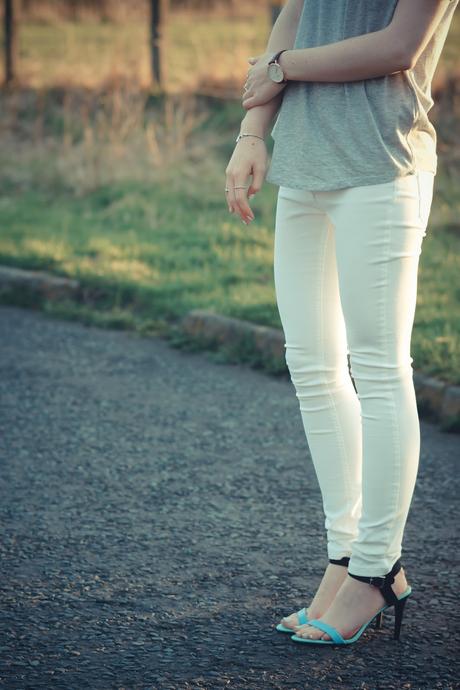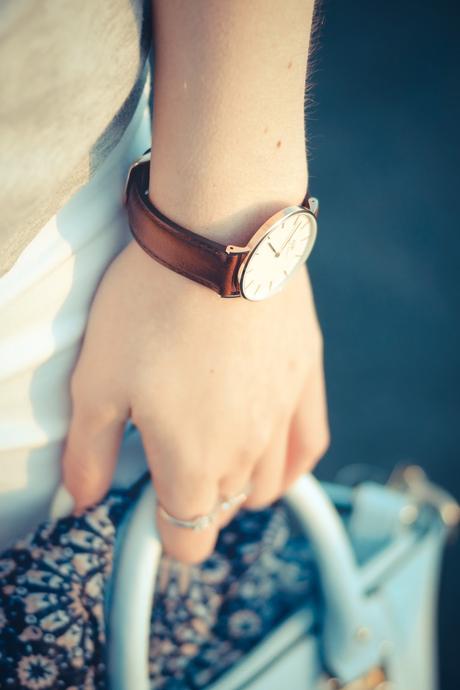 Sandals, Bag, Necklace, Scarf- New Look* Jeans - George at Asda* Tee- H&M, Watch- Daniel Wellington* Sunglasses - Vans via ASOS
A couple of weeks ago I was invited along to Manor Walks shopping center. I got a sneak peek at the outfits ahead of their fashion show (looks like it went really well- great news Vikki if you're reading this) and visited New Look for a spring accessories styling session. The women in store were lovely, so friendly and helpful and we quickly pieced together some key accessories to make the perfect spring outfit. You'll see there's a definite pale blue theme going on - I almost went for pastel pinks... how unlike me and my usual monochrome wardrobe! Here I've paired my new accessories with a plain gray tee and my new white jeans, which believe it or not are from Asda! I'm also showing off my new watch from Daniel Wellington, which is so simple and understated with the rose gold detailing. It's a nice alternative to my chunky Fossil one I always wear. Until April 30th you can get 15% off  online with the code 'hellofreckles'.
Thanks Lucy, not only can you make amazing cakes, but you're pretty good as my photographer too!