This week's Reading Report will be short. I didn't complete any books this week.
Most of my reading was divided between two books that I've mentioned in earlier reports. The first is Zen and the Brain by James H. Austin. This is probably the most expensive book that I've purchased since the ridiculously overpriced textbooks of college. While I've been known to pan decent books for being overpriced (e.g. most recently Zen Mind, Strong Body by Al Kavadlo), I will say that I've found this book to be worth it. There are vast numbers of books on the fascinating findings of neuroscience research. Also, there is a vast canon on Zen, meditation, and the quieting and mastering of the mind. However, there are only a small (though growing) number of books that deal with the intersection of these two subjects, and none covers the subject in as much depth as Austin's work–as far as I've seen. The chapters I've been reading of late deal with emotions, visceral drives, and memories–all relevant issues for one who is seeking personal development in a scientifically-minded manner. The next chapter will deal with GABA. I'm looking forward to this because I know there is scientific evidence that yoga can reduce depression through its effect on GABA levels, and I look forward to having a better understanding of how this works.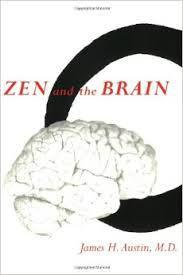 The second book that's consumed a lot of my time over the past week is The Pyjama Game. I'm about 2/3rd of the way through this book and will finish it in the upcoming week. It is in part a micro-history of judō and in part an account of what it's like to be a practitioner of the martial art of judō. While the micro-history chapters are chronological, they're interspersed with chapters that are more of a personal accounting of the author's experience (and the experience of individuals with which he interacted with first-hand–i.e. other amateurs.)  The era that was covered in my reading of the past week was an interesting one. It chronicled judō's shift from a time in which Japan completely dominated the sport to one in which Russians, Europeans, and Americans started to make headway and—in some ways–unique contributions to the art. This includes judō's rise to Olympic status, and how the sport has progressed since that time.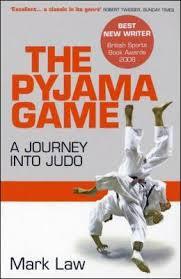 There were another couple of books that I read substantial parts of as research for the novel I'm writing. The first of these is The Taiheiki, which is–as was the style in medieval Japan–a mix of part history and part literature. It tells the story of Emperor Go-Daigo's retention of power, largely through the efforts of valiant loyalist warriors–most notably the famous Kusunoki Masashige.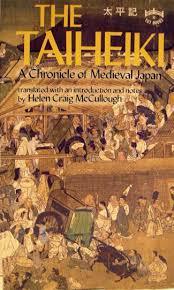 The second research work is entitled Fighting Techniques of the Oriental World: AD 1200 – 1860. As my novel takes place partly in 14th century Japan, China, and Southeast Asia, this reference comes in handy for learning about the activities of warriors across several nations.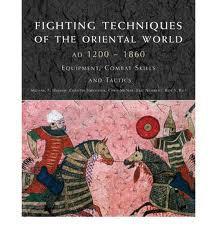 I purchased three books this week. In a way, I was successfully (and happily) suckered. For those who haven't realized, Amazon is very clever. If you look at a book once or twice, the price will often rise a little when you go back. This drives a few suckers to buy it at a higher price before it rises to some imagined peak price. I've noticed this on enough occasions to believe that it's not just coincidence. Furthermore, as one trained as an economist, I know this is a sound pricing strategy. What I'd not yet experienced is that if one keeps periodically checking on the books–but not buying–the prices will creep back down to a new low, probably only a tiny bit under the first price you saw. I bought three books that I've been looking for both on Kindle and at my local bookstore, but which have stayed above my reservation price.
The first, and most expensive, was Buddha's Brain, which is along similar lines to the aforementioned Zen and the Brain. The book is by a neuroscientist who specializes in neuroplasticity, and who examines how one can go about "rewiring" one's brain to be happier and more well-adjusted.
The second book is called The Relaxation Response. It was the cheapest book of the three and is much older than the book Buddha's Brain. In it Dr. Benson (Harvard MD) describes the relaxation response as the body's counterpoint to "fight or flight" mode. In this state of relaxation, the body–among other things–goes to work on repairing what ails it. There's a lot of evidence that a human body can repair most of what can ail it if it gets enough rest–i.e. sufficient break from stress.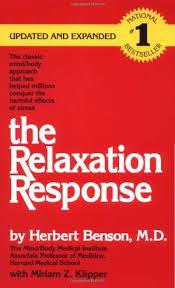 My final purchase was A Confederacy of Dunces. This book is considered to be one of the best comedic novels in American literature. It's also a book that all depressed writers (which is to say all writers struggling to get things published) should read for the cautionary tale of the novel's tragic back story. The author, John Kennedy Toole, committed suicide (at least in part) because he couldn't get it published. His mother then took up the torch, shopping it around. It took her seven years, but she finally got it published after convincing the novelist Walker Percy to look at it, and having achieved his recommendation. In 1981 it won the Pulitzer Prize for fiction.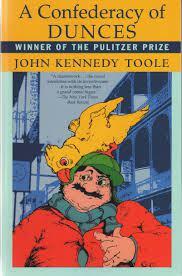 By B Gourley
in
Books, fiction, Literature, martial arts, Meditation, mind, nonfiction, Reading, science, yoga
on
February 20, 2015
.