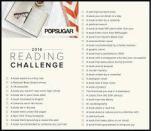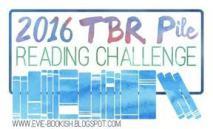 At the moment I'm doing the 2016 Popsugar Reading Challenge and the Bookish Lifestyle's 2016 TBR Pile Reading Challenge and they are both slowly driving me insane.
I did Popsugar last year and read a book for all 52 categories. I really enjoyed it and found it fun. I found new authors and read books I'd never have considered before. I finished the challenge in July.
There are only 42 categories this year and things aren't going so well. It's August already and I'm only on book 22. Finishing the remaining 20 by the end of the year seems an impossible task that makes me want to cry. I have even more titles to read for the ones I chose for the TBR challenge.
I spent some time today going through the remaining categories and have managed to tick off another 10 from books I've already read in 2016. It gutted me to dismiss the titles I chose when the challenge was announced but I'm really sick and tired of it now. The fun has been sucked right out of it.
I was planning to read the remaining titles by the end of the month but after thinking about it waaaay too much I've decided to drop out of both challenges. It's my choice to take part or not. It's not as if I win a prize or paid an entry free so I quit.
I quit, I quit 'cause loving you's a job I don't need (apologies for the pop geek-out).
At the moment I have 170+ books I own either in paperback, hardback or e-book that I haven't read. I'm going to focus on clearing these out. I also have over 300 books on a TBR list for books that I've just heard about or saw advertised that I might check out. Not to mention the 500+ digital library books that look interesting.
Things are going a bit book mad!
I miss just looking at my shelves (well actually my Pinterest board, glancing at the cover images and deciding at random I think I'll read this one or that one or maybe this series.
I'm also starting an English Literature degree in October through the Open University so this will take up some of my reading time.
So I'm bailing out of the 2016 Popsugar Reading Challenge and the Bookish Lifestyle's 2016 TBR Pile Reading Challenge and I don't regret it one little bit.
If I take part in any reading challenges in future they'll be ones I set myself such as read 5 classic novels this year or read a book by ..... or read ....
I will go through the TBR list of books I own and decide what order I want to read them in. I have a lot of titles by Joyce Carol Oates I bought last year and still haven't read, loads of Kindle books and quite a lot of paperbacks/hardbacks.
I plan to read the following:
A Joyce Carol Oates book
A Kindle Book
A paperback or hardback
This order will keep repeating so when I finish a paperback or a hardback I'll read a Joyce Carol Oates novel next and so on and so forth. This will need to be adjusted as I run out of Joyce Carol Oates books or hardbacks or paperbacks.
The 170+ titles include fiction only. I have a few non-fiction books and poetry collections I own but haven't read. I read a non-fiction title every month and always have a poetry collection on the go so these will be read at some point.
I can't believe how excited I am about planning the order I'm going to read the books in.
Going forward I will be reading the following at the same time:
Collection of poetry
NetGalley title
Digital library book
Library book
Owned Book (generally fiction but once a month this will be a non-fiction title - I will also alternate novels with story collections)
There may be one more book added if I'm asked to review an ARC by someone.