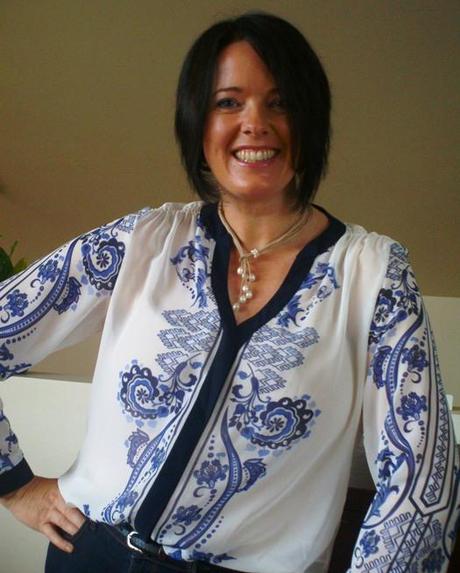 A favorite blouse
The other day I received a question about wearing shirts and blouses if you have a large bust (and particularly if you don't have a defined waist as well).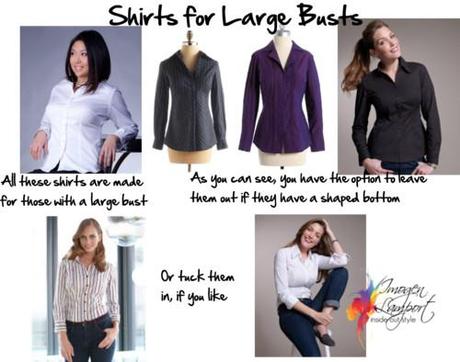 shirts for large busts by
imogenl
on
Polyvore
Fortunately, there are manufacturers of shirts specifically for large busts – these include:
Campbell and Kate
Pepperberry
Carissa Rose
These are made to fit over a larger bust yet not be hugely baggy around your waist and shoulders.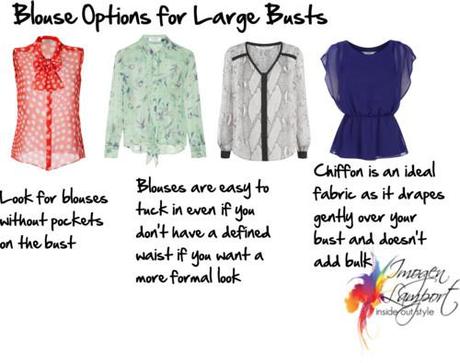 Blouse options for large busts by
imogenl
featuring a chiffon blouse
But, why not also consider blouses? Their softer fabric can make it so much easier to wear than a cotton shirt that is more stiff and structured.
If the blouse is, well blousy and voluminous around the waist, you can tuck it in.  If you are short waisted, either wear a low rise trouser, or a high rise skirt and don't forget to blouse the blouse over the waistband, so as not to draw too much attention to that lovely horizontal band.
Of course, avoid breast pockets on all shirts so as not to draw attention to your chest and enlarge it further!
Share your shirt and blouse finds in the comments!