After a 3 week hiatus, it's Sunday and I'm back with Read it! Loved it! - a round-up of what I've been reading on the interwebs the last few weeks; and since it's been a while since I've done this, there's been quite a lot of reading. Let's go!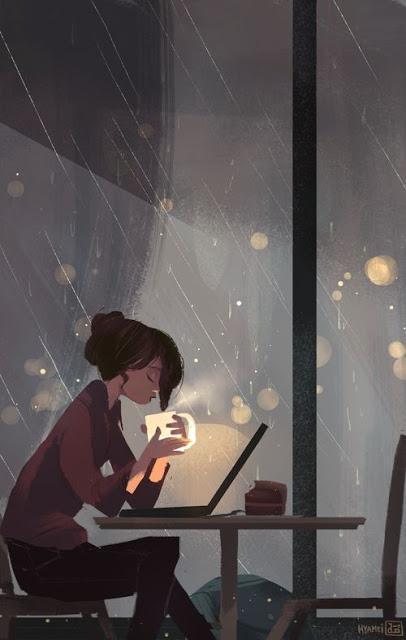 If there is one thing on top of my Loved it read this week, it is this excellent piece from Geoff Ryman on 100 African Writers of SFF. This is part one, and it's in Nairobi.
After a snapshot of Nairobi cultural life, the piece will take the form of interviews with writers, arranged in alphabetical order by first name. This will help give them voice, leave the reader free to also make connections, and also back up some of the conclusions I make for myself. Where appropriate the sections each begin with an extensive quotation from the writer's work. 
Occasional mini articles "About..." will help set context.
The series will continue based on different locations. 
June 20 was refugee day, and Darf publishers shared an interview with Abu Bakr Khaal who discussed his book, his thoughts on the current migrant crisis and how his own story and experiences influenced African Titanics. It was also the start of Refugee Week, and Refugee Tales was also published that week - offering rare, intimate glimpses into refugees otherwise untold suffering, with stories from Abdulrazak Gurnah and Inua Ellams among the 14 contributors. 
There are also a number of new releases coming our way in the next few months including Helon Habila's The Chibok Girls, which tracks down some of the escaped Chibok girls and their families to hear their stories and to offer the most complete and intimate account yet the horrible tragedy. BooksLive announced Kopana Matlwa's new novel, Period Pain, which 'provides vivid insights into contemporary South Africa - from its under-resourced state hospitals, corruption and graft, to its racial tensions and prejudices against foreigners' - and the cover (including the redesigns of Matlwa's first two novels) - gorgeous! Chimamanda Ngozi Adichie wrote a short story, The Arrangements, about the American election, an specifically Melania and Donald Trump, at the request of the New York Times Book Review.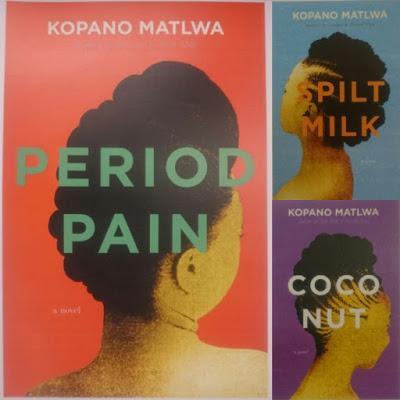 Speaking of new releases, that never should have been released, a gap-year memoir was recently published by a Western writer. I shall say no more about it, but here are some awesome articles on how Zambians in particular responded to it: on OkayAfrica, on the Guardian, 
I also read a number of essays. On the theme of identity, Yaa Gyasi writes about what it means to be black in America. While A Igoni Barrett writes about meeting Nadine Gordimer: the first time they met, he was in 'Ile-Ife, Nigeria on August 25, 2006.' Aretha Phiri writes about 'the value of contemporary literature written by Africans who live in the diaspora.' The relevance of the Caine Prize debate continued with Aaron Bady asking if it is 'for emergent African writing, or the best African writing?' Dele Meiji Fatunla explores the state of play in African literature today, particularly 'in a year of milestones.'
Alongside the challenge of langugae stood the marginalisation of female African writers, and the alleged predominance of the West in determining who is celebrated or not as a great African writer. Add to that the preoccupation with how Africa is portrayed by African and non-African writers and you have a cocktail for a conversation about African literature; whether in fiction or non-fiction, these faultlines have been some of the most rigorously debated questions amongst Africa's literati and indeed beyond; but increasingly, "African Literature", always an elusive beast to pin down, is becoming a moveable feast that defies the easy conversations of yesteryear.
In the world of podcasts, Hisham Matar speaks about leaving Libya as a boy, his fathers imprisonment and disappearance and returning to Libya in the wake of the Libyan revolution. 
On lists, M L Qualey let's us know about 10 books by Arab women that should be translated, while Malaka Grant put together this beginner's guide to steamy sex in African literature, and Sarah Ladipo Manyinka introduces seven bold and new international voices, which includes Yemisi Aribisala and Chinelo Okparanta. And then there was the Millions most anticipated the great second-half 2016 book preview. Awesome as always, even if it was very African literature lite.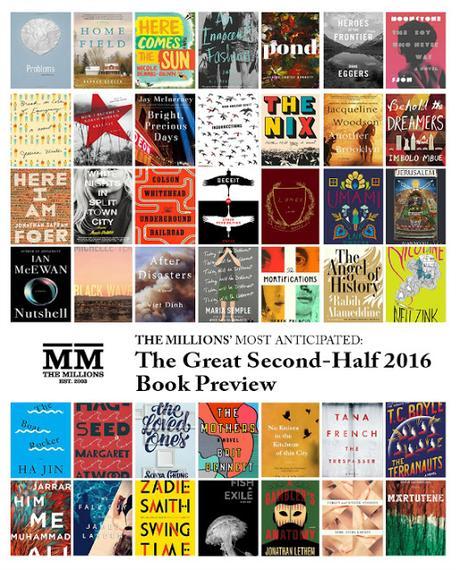 On awards, Nigerian-born, Irenosen Okojie was one of the Betty Trask Award winners for young authors of 'outstanding literary merit' with her debut, Butterfly Fish and London-based author, Abiola Oni won the BAME Short Story prize with her 'warm and clinical vision of dystopia' in her story 75. While South African writer, photographer and filmmaker, Lidudumalingani, won the Caine Prize for his short story, Memories We Lost. He speaks a bit about his win on BBC Africa. While the judges for the Man Booker International Prize were announced, including Chika Unigwe. 
In sad news, the renowned Nigerian author, Elechi Amadi, passed away at 82, and Chibundu Onuzo explains why everyone should read The Concubine, while Abubakar Adam Ibrahim reflects on the influence of Amadi on his own literary development.
In non-African literature reads, here's a piece on Nollywood's single story, on David Oyelowo's new scholarships for girls, these Ramadan Diaries, and this law professor's response to a student's BLM complaint.
... and that's it for this week's Read it! Also Watched and Listened to It! Loved it!