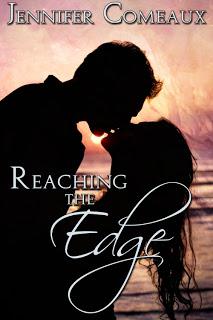 Now that I'm back from a whirlwind week at the U.S. Figure Skating National Championships, I have some exciting news to share! I'm self-publishing a short story, REACHING THE EDGE, that tells the story of Emily and Sergei's wedding night. It's available as a FREE download on Smashwords and will also be free on Barnes & Noble and iTunes shortly. There will be a price of $0.99 on Amazon until I can get the site to match the free price from the other outlets.
This story does contain mature content, so it is not suitable for younger readers.   
Add it to your Goodreads shelf!



I appreciate any help spreading the word! I'd love to introduce new readers to the characters of the EDGE series through this story :)