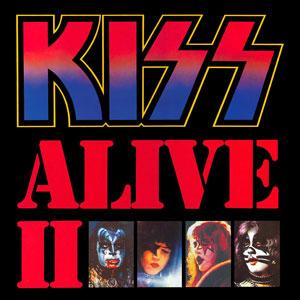 I have a confession to make...I love live albums.It's true, all the way back through the space time continuum to the time I was a tiny little Riffcaster larva, I've loved live albums.I still remember being 7 or 8 years old and seeing the big bold letters and the four kabuki-painted faces of Kiss on the cover of Alive II, makeup smeared by sweat, costume blood running down Gene Simmons' chin…I HAD to have it, and subsequently convinced my grandmother to purchase it for me at the local TG&Y store if I remember correctly.Don't know how I managed to convince her to buy me something with a cover like that but some minutes later it was on the turntable of my parents' old Soundesign combination phonograph/8 track stereo and there I was sitting in front of it with those big '70's style headphones (they must've been bigger than my head!) with the curly-queue cord (also Soundesign with individual volume controls for each earphone!) air guitaring my way through "King Of The Night Time World","Love Gun" and "Calling Dr. Love."Not long after came Cheap Trick's Cheap Trick at Budokan, known by some of my close friends as the first album I ever snuck into my older brother's bedroom and borrowed without asking, knowing full well the answer would be a resounding "get out of here Red!" (my brother's cruel nickname for his red-haired freckled freak of a kid brother, haha!).I would surely be a dead little Riffcaster if my subversion were discovered.Then Rush's Exit…Stage Left and All The World's A Stage, Genesis' Seconds Out, Yes' Yessongs, Scorpions' World Wide Live, Iron Maiden's Live After Death, Judas Priest's Unleashed In The East, Neil Young and Crazy Horse's Live Rust, U2's Live At Red Rocks, and a list of other pivotal live albums.Later on into adulthood, there would be amazing discoveries of live gems I'd missed as a kid, such as UFO's Strangers In The Night, Thin Lizzy's Live And Dangerous, Hendrix's Live At Winterland, Blue Oyster Cult's On Your Feet Or On Your Knees and Some Enchanted Evening, Scorpions' Tokyo Tapes, and a host of other classics.There would also be newer modern live masterpieces such as Iron Maiden's Rock In Rio, Rollins Band's The Only Way To Know For Sure, Oasis' Familiar To Millions, Alice In Chains' MTV Unplugged, and a host of others.
One of the trends in music that has really rekindled my love of great live albums is the trend of releasing revised/remastered versions of live albums that were originally released as single albums or with tracks cut due to pre-disc album side length limitations, as new expanded or double-live albums.The only thing better than old classics, is new and improved old classics.Here, in no specific order, are 5 of my favorites.
Judas Priest – Unleashed In The East(Remaster)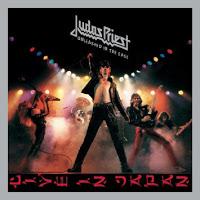 One of my all-time favorite live albums, Unleashed In The East was my initial introduction to pre-MTV Judas Priest.To this day Rob Halford's vocals on "Sinner" and "Victim Of Changes" are quite simply the two greatest live metal vocal performances ever.Period.Yes, I will argue that until I'm blue in the face.And Tipton and Downing's guitar work is spectacular, I have memorized every note of every solo the same way most people memorize lyrics.Imagine my excitement and horn-throwing joy when I discovered the remastered version with four previously unreleased tracks recorded around the same time frame added to the tracklist, including Priest classics "Delivering The Goods" and "Hell Bent For Leather."
Cheap Trick – Cheap Trick At Budokan: The Complete Concert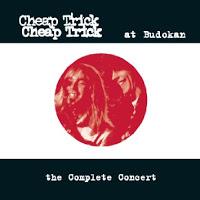 Yep, the very album I first risked life and limb sneaking into my older brother's room to borrow without asking.Reissued in 1998 in celebration of the 20th anniversary of Cheap Trick At Budokan, this now double-live album was remastered from the original master tapes with the full setlist preserved and uncut, boasting a whopping 19 songs as opposed to the original 10 track single disc album.

  


 Blue Oyster Cult – Some Enchanted Evening (Legacy Edition)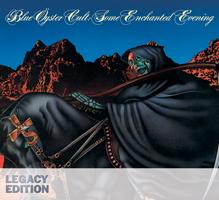 If Deep Purple's "Smoke On The Water" is the King Kong of guitar riffs, then B.O.C.'s "Godzilla" is the prehistoric lizard king of riffs that was the yin to its yang.Another vivid musical memory from my childhood, "Godzilla" left a monster sized impression on this young riff addict.Their 1978 live set Some Enchanted Evening was originally planned to be released as a double-live album but shortened to a single disc due in parts to the short span of time since their previous live album 1975's On Your Feet Or On Your Knees and a duplication of many tracks from that album, the original shortened version was released, emphasizing more recent tracks such as "R U Ready 2 Rock", "Godzilla" and the mega-hit "(Don't Fear) The Reaper" (can I get some more cowbell here?!?).This 2007 Legacy Edition expands the album from the original 7 tracks to 14 tracks, and also includes a second disc, a DVD featuring a semi-bootleg video of concert footage shot at another date on the '78 tour.
UFO – Strangers In The Night (Expanded Edition)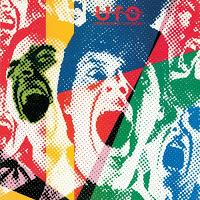 Few live albums are more revered in hard rock and heavy metal than UFO's 1978 live set Strangers In The Night (coincidentally, recorded on the same tour as BOC's Some Enchanted Evening as UFO were supporting on the Spectres tour), and few guitar legends are more influential than Michael Schenker .A tour-de-force that would mark the peak of UFO's career and also the swan song for Michael Schenker as their virtuoso lead guitarist, Strangers In The Night continues to influence scores of hard rock and heavy metal musicians for generations.This remastered expanded edition has had the track sequence rearranged to replicate the original setlist, as well as two additional tracks "Hot 'N' Ready" and "Cherry" reinserted at the top of the setlist in their original set positions.
Genesis – Three Sides Live (Remaster)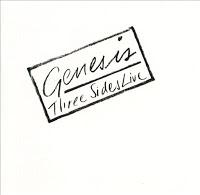 While not as overtly progressive as Genesis' previous live set 1977's Seconds Out, 1982's Three Sides Live was just that: three sides of live material from the 1980 Duke and 1981 Abacab tours, and a fourth side of studio tracks, 2 left overs from the 1980 Duke recording sessions and 3 from the 1982 3x3 EP.To be honest, none of the 5 side four tracks were anything special, though "Paperlate" was a minor radio hit.Fortunately, for this remastered edition, the fourth side is live as the studio tracks have been replaced with live tracks recorded on the 1976, 1978, and 1980 tours.The live tracks are a vast improvement from the studio tracks, which were so utterly unmemorable that the titles of the other 4 tracks beside "Paperlate" completely eluded this Genesis junkie until I looked at the record jacket a few minutes before I started writing this article, and hey four sides live are always better than three.
-Riffcaster