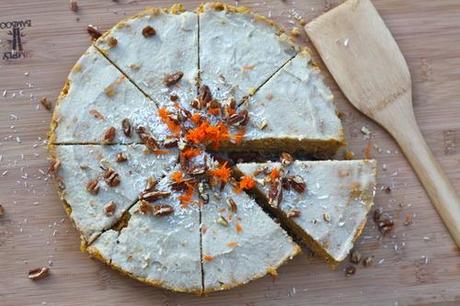 So I attempted my first raw cake. It was the husband's birthday last week, and since he loves carrot cake I decided to try this recipe from this Rawsome Vegan Life. I am not Vegan, however I am love with this site!! No matter what your dietary preferences are, This Rawsome Vegan Life is an awesome place to find beautifully delicious recipes!! 
When making the cake I followed the recipe but added a "Faux Graham Cracker" crust to the bottom of the Carrot Cake.  I ended up topping it with Pecans and Shredded Carrot for color. The cake turned out beautifully and tasted amazing.
Raw desserts are definitely not the same as the chemically infused, processed ones that Americans grow up on, they're BETTER!!!  This carrot cake was fresher tasting, nuttier, and obviously more healthy!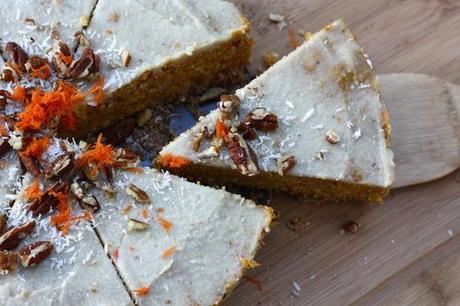 Recipe for "Faux Graham Cracker Crust" 
Ingredients:
3/4 Cup Oats or Buckwheat Groats for Gluten Free Graham Cracker Crust
3/4 Cup Pitted Dates Chopped
3/4 Cup Unsweetened Shredded Coconut
1/2 Pecans
Place everything in Food Processor until fines crumbs. Pat into bottom of 6 inch Spring form pan. Continue on with the rest of the recipe!! I am going to try this crust recipe topped with fruit or tofutti cream cheese! Let me know what you think!!!