Secret to Glowing Skin
Everyone wants  beautiful skin, We send millions of dollars on product to stay looking  young and health.    Raw juicing is  yogis and the celebs secrets  to staying thin.  BLake Lively, Kim Kardashian, Nicole Richie, Whitney Port, and Tracy Anderson are regulars at Pressed Juicery, and stars like Gwyneth Paltrow,Jessica Szohr, and Olivia Wilde are all known for getting their green juice on Raw juices is great way drop a couple pound and achieve glowing  skin, these de-toxic  drinks  body slimming and mind sharpening You  can do a 3-7 cleans  or  do power move with two week plan,  that sure to fire up the whole body.  So, make  this month of looser waistbands, more energy, and clearer skin try juice bar near you are make your on juice with vitamixer or the one i  own  the  breville  juice at home, I love making my own morning fast burner  juice with jalpenos, and ginger.lemon  Juicing is an easy  way to supplements, antioxidants, vitamins, and or body  need  So reboot your body   Get to Juicing an add 10 year to life.
 below is the recipe I normally have daily: for my skin ,hair, nails
- apples
- cucumber
- celery
- lemon
- ginger
- blended with kale & spinach (blending allows you to keep the whole leaf, thus getting more of it's nutrients).
The health of our hair and nails depends on good circulation of the blood, carrying oxygen and nutrients to the area, we need to move the body to ensure this circulation is working as it should be. Perhaps you have changed something in that area?  But mostly problems with hair and nails are due to an imbalance within, and that can always be re-balanced through healthy raw food! – See more at: http://rawfoodenergybenefits.com/raw-food-4-healthy-hair-nails/#sthash.Ryws08C1.dpuf

Breville – Ikon 5-speed Smart Juicer – Stainless-steel
Price: $199.99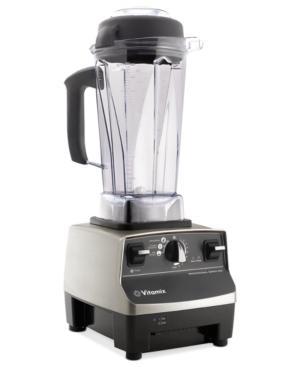 Vitamix Professional Series 500
Price: $599.99
How to prepare your own juice:
- Purchase the juicer that is right for you – Breville.
- Before making a trip to the store, look online and see which juice recipes you need
 make your grocery list so you know exactly how many fruits and vegetables to purchase.
- Save time. Prepare your fruits and veggies the night before  cutting  them  placing them in baggie.  if you plan on making a morning juice by selecting the ingredients for your juice, washing the produce, placing them in a storage container in the fridge and assembling the juicer in your kitchen so it's ready to go.
How to make a juice:
- Wash produce thoroughly. Unwashed produce can be contaminated with bacteria so this is an important step in the juicing process.
- Line your juicer's pulp basket. If you have a juicer that has a pulp basket, line it with a plastic bag for easy clean-up.
- Cut or tear produce to fit through the juicer. Just before juicing, cut any produce that might be too large to fit through the juicer whole. Once you start cutting vegetables they begin to lose nutrients so it's best to cut just before juicing, but if you really need to save on time, you may want to add this step to your preparation.
- Feed produce through the juicer. If your juicer has more than one speed, don't forget to down-shift from high to low for softer fruits. Most juicers come with a chart in the instruction manual to help guide you on speeds. Usually hard produce like apples and beets are on High and soft ones like spinach or cabbage are set to Low.
- Rejuice your pulp. Once produce has been passed through the juicer, check to see if your pulp is still damp. If it is, pass it back through your juicer and you'll be able to get more juice from the leftovers!
- Drink your juice as soon as possible because once it's juiced it starts to lose nutritional value. If stored properly, it can last up to two days max but remember that there are no preservatives in fresh juice (which is why we love it!) so it can go bad quickly.
- Now it's time to clean your juicer. Carefully scrub your machine with warm water and soap and place on a drying mat. Check the owner's manual to see if your juicer is dishwasher friendly for an even faster clean.
How to store a juice:
- Juice will keep for 24-48 hours in the fridge (72 hours is maximum time suggested). If you are traveling bring your juice in a cooler.
- Store your juice in an airtight container, preferably glass but BPA-free plastic works too. Fill juice to the top of your preferred container to prevent oxygen from getting in which can deplete the nutrients.
- Freezing is also an option, but less desirable than refrigeration. If you do freeze your juice do it immediately after juicing.