I don't know much about the private life of Rav Shmuel Wosner, zt"l, who died at the beginning of Pesach, but I regularly used his sefer, Shevet HaLevi, as a resource when I was learning for smicha.
The following picture, of a private moment, of Rav Wosner sitting on a bench with his [second] wife, is especially touching... much can be seen in it.
The picture is being sent around, and I do not know the source of it..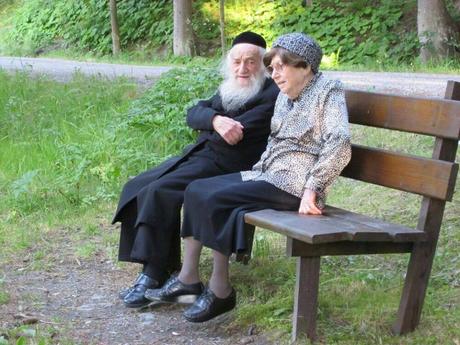 ------------------------------------------------------ Reach thousands of readers with your ad by advertising on Life in Israel ------------------------------------------------------