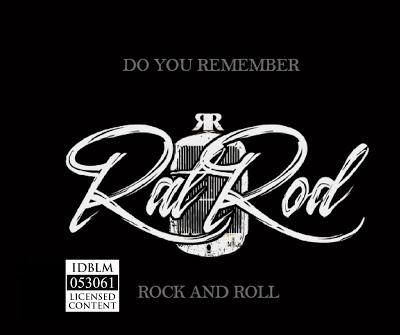 Label:Unsigned ReleaseDate:25August2017 Genre:HardRock
"Does anybody remember rock and roll?  Rat Rod does!  They play rock and roll the way it should be.  Hard and loud and nothing mellow!"
I first met lead guitarist Mark McCarty a few years ago when he was playing rhythm guitar for New Jersey based AC/DC tribute band Overdose.They split up and Mark was talking about his new original project. Of courseI was interested – he was a huge classic era AC/DC fan like me, but he also loved bands like Rose Tattoo, Angel, Airbourne etc.  He posted sound clips and videos and I really liked what I heard but life got in the way – I had taken a break from writing about music and just kind of existed.
Recently I got the writing bug again and after posting on Facebook about a less than professional encounter I had with an "elder statesman" of British metal – Mark reached out to me about reviewing the RatRod CD, "Do You Remember Rock and Roll", and very kindly sent me the tracks.

  


Right out of the gate, with the opening track, "Rat like Me" – Rockabilly – you can picture these guys worshiping at the altar of Duane Eddy while wearing AC/DC shirts and wishing Bon hadn't choked on his own vomit.
But wait – then there's "Mirror Mirror" and in your mind's eye you can see little Angry Anderson strutting around belting out the lyrics while these guys stand behind him with their Gretsch country Gentlemen.
And then.....in the middle of the fast paced, good time rock n' roll - bang – a balls out, blues drenched cover of "Marseilles"bytheAustralianband"TheAngels".
If you go to the band's Facebook page, https://www.facebook.com/pg/ratrodrocks it lists their influences as "Chuck Berry, Elvis, Little Richard, The Who, The Rolling Stones, The Beatles, The Kinks, AC/DC, Rose Tattoo, The Angels(Angel City), Airbourne, Jet, Cold Chisel, Free, Aerosmith, Led Zeppelin, Kiss,"And honestly, how can you see that and think "WOW THAT SUCKS." You can't.Because that doesn't suck.It's a lot to live up to – but RatRod delivers.
Honestly about half way through my first listen I messaged Mark to tell him how impressed I was.I had a big smile on my face during the entire maiden listen.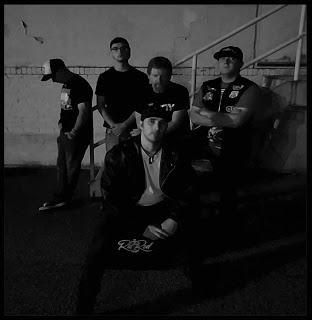 These guys aren't a rip off of Australian rock bands – they are very modern sounding – very AMERICAN sounding.And best of all (at least to me) NO BALLADS :) Vocalist Mike Smith, while similar in tone and delivery to my beloved Bon Scott has a lot of layers to his voice and a lot of power.The musicianship is top notch.These guys have been honing their craft for years in bands in Philadelphia /Southern New Jersey.
This is definitely

the

type of music I can see being played at barbecues this summer, or at the beach, anywhere people want to have a good time and rock out.
Highly recommended!!
Band Members Mike Smith: VOX Mark McCarty: Lead Guitar Brice McCarty: Rhythm Guitar Elliott Howard: Drums LilJon: Bass
http://ratrodrocks.com https://www.reverbnation.com/ratrod6 https://twitter.com/ratrodrocks https://www.instagram.com/ratrodrocks/?hl=en https://www.youtube.com/channel/UCwcYya1IN2E3yPxFikNq9VQ?view_as=subscriber
-Rys