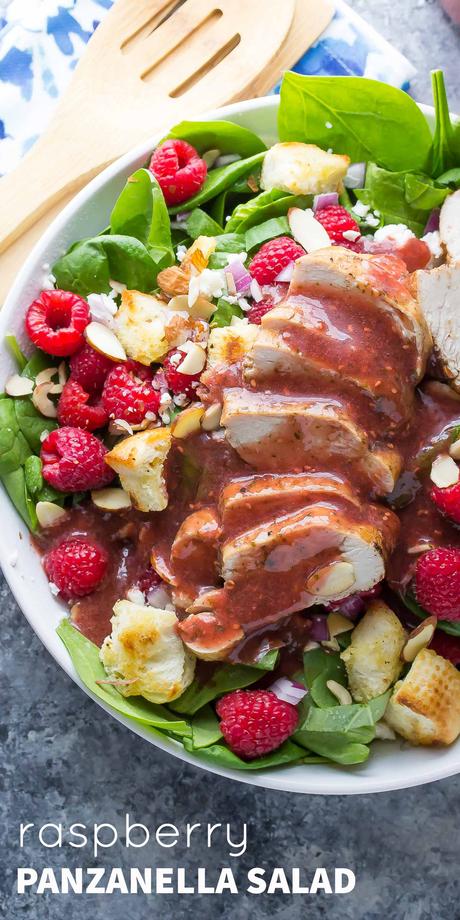 This raspberry spinach panzanella recipe contains sourdough bread, almonds, chicken, and raspberries.  Drizzled in a creamy raspberry basil vinaigrette, it is ready in under 30 minutes!
Technically it's not summer for another month yet, but lately, I've just had that summer state of mind.
We've eaten a ton of dinners outside, and spent a ton of time lounging on the deck.  My house looks like a disaster, which is also characteristic of summer…who wants to be inside cleaning when there's a deck lounger with my name on it and the sun is beaming down?!
When I think of that summery state of mind, for some reason my mind wanders to a panzanella salad (or Italian bread salad).  I made this Panzanella Salad Recipe with Sausage and Smoky Buttermilk Dressing last summer and couldn't wait to make another one!
So today's raspberry spinach panzanella recipe is inspired by that summery state of mind.  An easy, light (but filling), fruity salad.  Super easy to prep, and perfect for eating outside.

Continue reading: Raspberry Spinach Panzanella Recipe with Chicken