Six months of Cocktail Corner and twenty or so cocktails created.  So far I have only followed other peoples recipes and not braved actually creating a cocktail of my own…..until now!  Inspired by the fact I have had a handful of fresh raspberries from a pot of neglected canes, Raspberry Rush has been born and even if I do say so myself it's pretty tasty for my first cocktail creation.  Give it a try and let me know what you think.
Raspberry Rush
15ml Chambord
25ml peach schnapps
15ml triple sec
25ml sour raspberry
75ml raspberry & orange juice
15ml lemon juice
Put all the ingredients into a shaker with plenty of ice. Shake. Strain into a chilled glass and garnish with cocktail stick of fresh raspberries.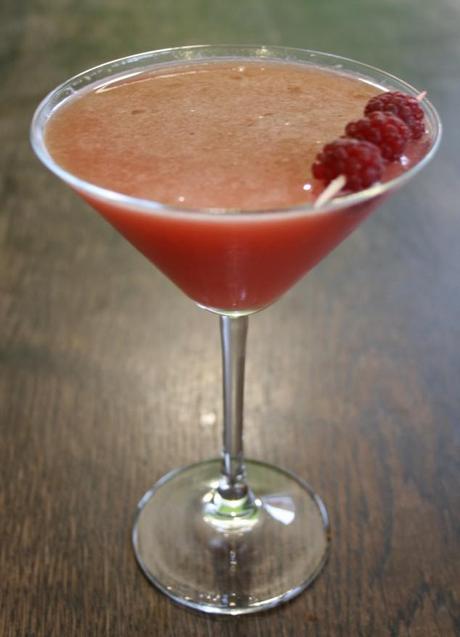 Happy Weekend!