Flaky and delicious buttermilk scones are studded with fresh raspberries and macadamia nuts, then drizzled with white chocolate!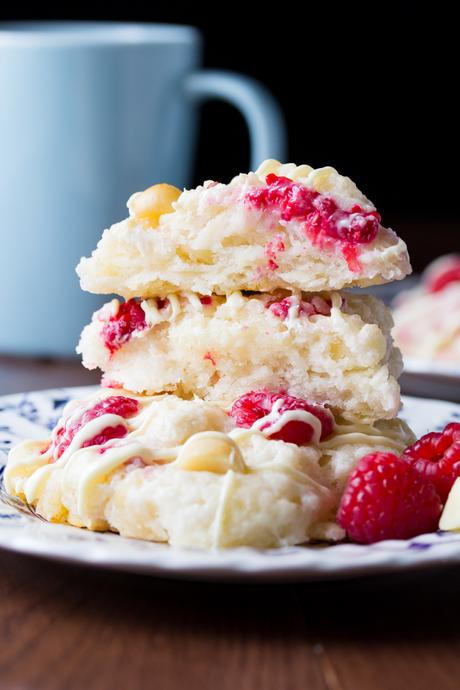 I have to admit, I'm not much of a breakfast person.  Mostly because I am not a morning person, at all.  I want easy in the morning.  Usually a smoothie and some toast with peanut butter is all I'm up for making.
On the rare occasion that I do bake something fresh for breakfast, it is just such a nice feeling…the warmth of the kitchen, the lovely smells, and the feeling that you've been productive right off the bat in the morning.
You feel like you've earned a leisurely breakfast with a cup of coffee and a nice fresh scone.
Then I always wonder why I don't do this more often!
Continue reading: RASPBERRY, MACADAMIA NUT AND WHITE CHOCOLATE SCONES