Hi Huneybees,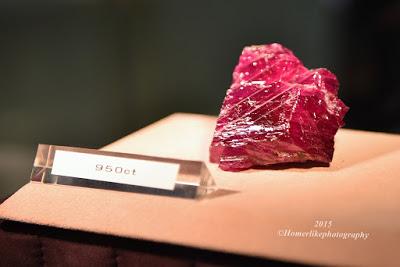 You probably have already read this from newspaper or saw this on TV but you really got to see this 950 caret Natural Unheated Burmese Ruby Rough, presented by DeGem, once in your lifetime as it looks simply awesome and is currently deemed priceless for its size!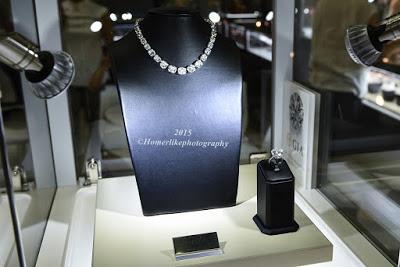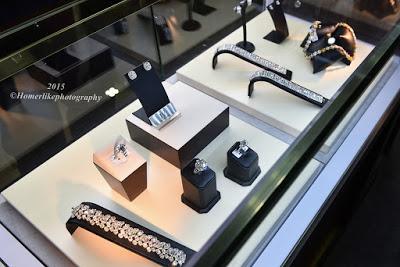 This together with The Million Dollar Row, a special showcase of rare diamond jewelry pieces ranging from USD1.5million and upwards by IVY Masterpiece, are one of many highlights of this year's Singapore International Jewelry Expo 2015, showcasing over US$150 million in exhibits by 200 exhibitors from 26 countries, spanning a gross area of 8,000 square meters in Marina Bay Sands Singapore Expo & Convention Centre!
Apart from the two mentioned above, Huney'Z World would also recommend that all Huneybees take a look at the follow intricate jewelry pieces: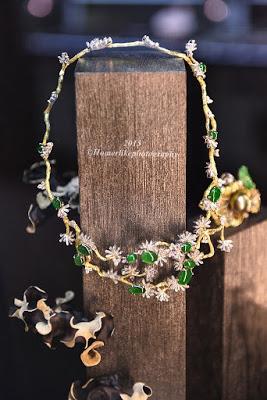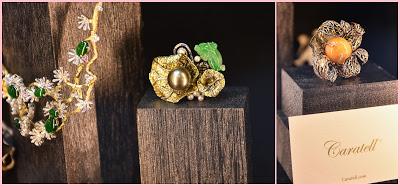 Ever Foliage by Carotell, Singapore, retailed at S$2

8

0,000
This latest jadeite collection from Carotell, inspired by a traditional Chinese painting of a pine tree(
松

) an Ever Green Tree, which
symbolizes for longevity. It has been selected as the winner for the Creative Asean Jewellery Competition 2015 in Singapore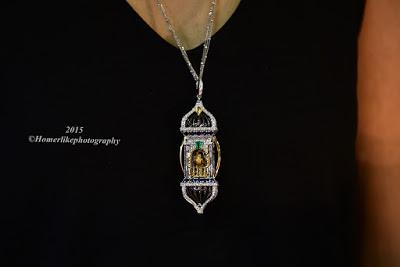 Reversal

Kingdom by Simone Jewels, Singapore

, retailed at

S$

48,000
As the name suggest

s,

this jewelry pendant, decorated by numerous types of precious gemstones, could be w

or

e on either side, each looks

different

.

In

spired by The Arabian Nights

,
o

nly one such design will be made and it has a singing bird that could actually be rotated by a turn of the dial!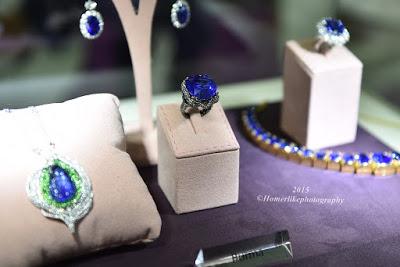 Pinnacle of the Ocean

by DeGem, Malaysia, retailed at US$2million
This 38-carat unheated Burmese Sapphire is perched majestically at the top, perfectly set in place against the diamond embellished, blackened gold ring. Certified by the Gem Research Swisslab, this
natural sapphire boasts a glorious cornflower blue hue that is so rich and intense – making this jewelry piece the center of attention among all the other exhibits.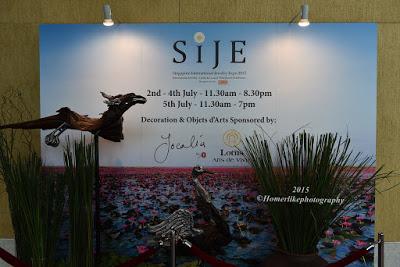 My visit to this glittering enormous spectacle, which is expected to draw 15,000-strong throng of visitors over the weekend, is making me seeing twinkle twinkle little stars literally when I close my eyes to sleep tonight.
Marina Bay Sands Singapore
Expo & Convention Centre, Halls A & B
2 – 5 July 2015
2 – 4 July
11.30am – 8.30pm
5 July   11.30am –

7.00pm
Do visit www.sije.com.sg for more details of this Largest Consumer Jewelry Event in Singapore
The show is organised by Conference and Exhibitions Management Services (CEMS). Visa is the official credit card for SIJE 2015.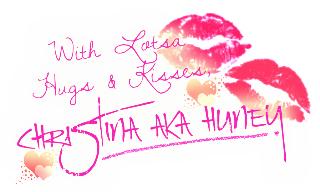 Don't forget to stay tuned to my blog / like my blog's Facebook page / follow me @huney_84 on Twitter & Instagram  for the latest updates!

http://www.huneyzworld.blogspot.com http://www.colourhuney.blogspot.com