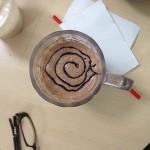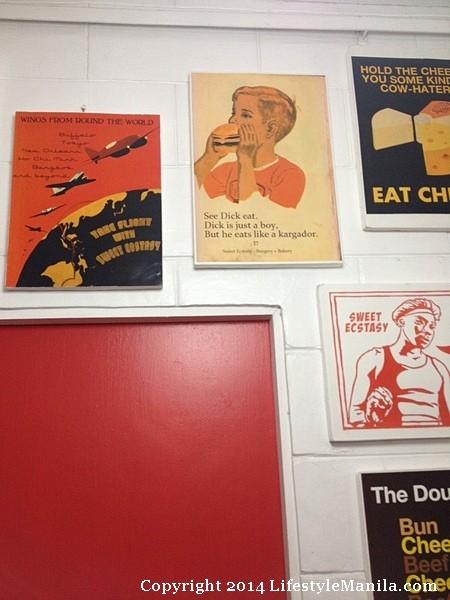 Funny posters on the wall betray the restaurant owner's lively character.
Though it was the cookies and milk that made it on the hipsters' radar, I think it was the charismatic, lovable duo that made everyone come back for more.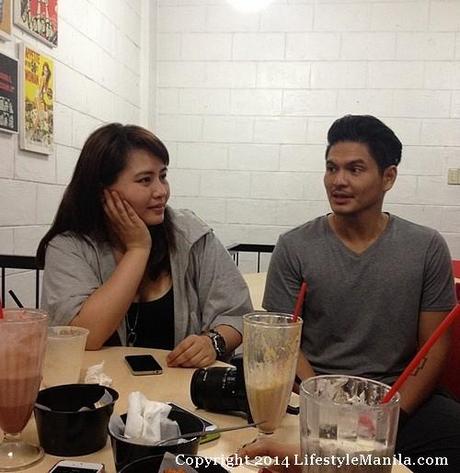 D'awww. It's like you just want to support these guys!
Even with the owners' irresistible charm, one will still find it difficult to miss trying Sweet Ecstasy's burgers. Made of a mixture of fresh ground short rib, brisket and sirloin, these evenly cooked burgers scream (or maybe in this case, moo) juicy and beefy. The meat is never frozen, which is always a great thing for diners, since they aren't robbed of the opportunity to taste real beef.
Just a quick explanation why fresh beef is better: Freezing beef degrades food quality because since the freezing time allows large ice crystals to grow and damage the meat. The thawing process ruins the beef even more, since the beef's natural juices drip out in the process.
Once cooked, each burger patty is snuggled between crisp, fresh veggies, a slice of cheese (Kraft singles?), a scoop of caramelized onions and a dollop of Sweet Ecstasy's special sauce. The lightly toasted bun adds a little bit of texture and kind of neutral flavor, much like cooked rice.
For some reason, the burger is like a cross between a Burger King Whopper and a Tropical Hut cheeseburger.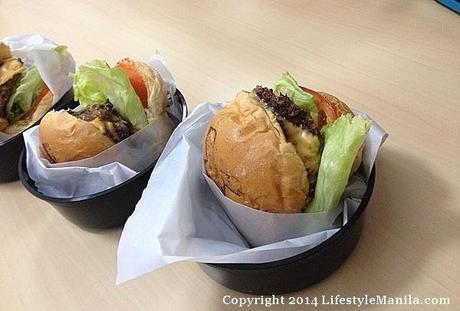 Sweet Ecstasy Cheeseburger
Hamburger Php150 | Cheeseburger Php170 | The Double Php230
Sweet Ecstasy's chicken wings are crispy fried pieces of heaven in a bucket. Though the Buffalo tastes like your run-of-the-mill (albeit drier) buffalo wing, the Honey BBQ sauce reminds me a lot of Hunt's Hickory BBQ sauce, only significantly sweeter and better. Choco Cola offers a mildly sweet flavor, and the chocolate-y taste one might expect from the dish is absent. The best among the four, however, is the baby of the bunch. Soy Asian Honey offers the right amount of sweetness and sesame flavor, and the sesame seeds add crunch to the already crispy coating.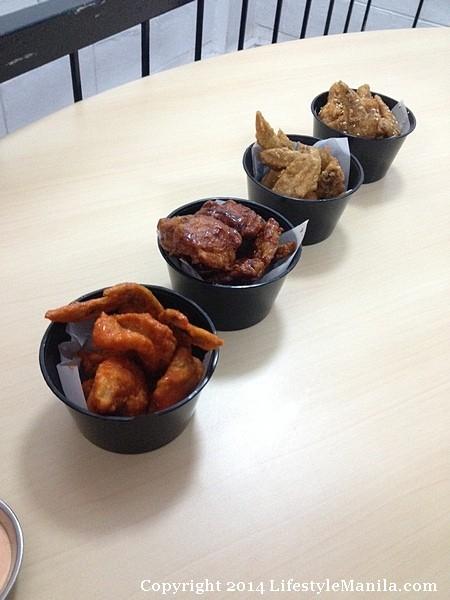 Chicken wing flavors from left to right: Buffalo, Honey BBQ, Choco Cola, Asian Soy Honey
Half-dozen Php200 | One dozen Php320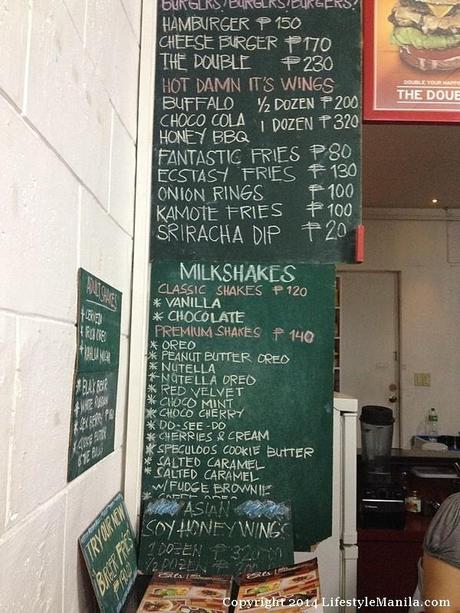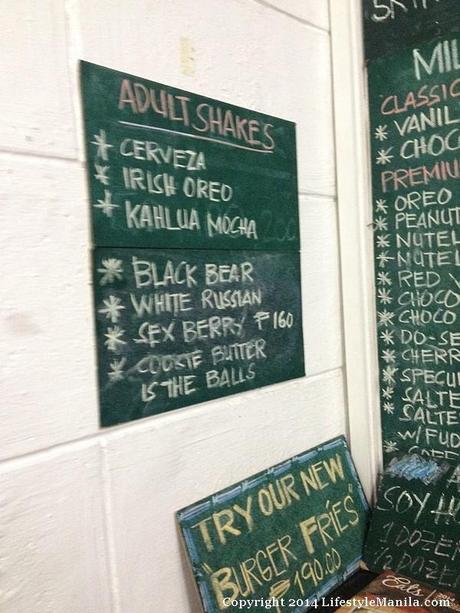 Click menu images to enlarge.
The Fries. Oh the fries. The hand-cut fries are delicious and addicting, but I hope for my heart's sake these fries are oven-baked. The Fantastic Fries--which are just regular, unpeeled fries--I feel are too soggy and oily. I am fairly sure they have spent too much time submerged in barely hot canola oil. Strangely, although the Ecstasy Fries are just Fantastic Fries with cheese sauce and caramelized onions, I prefer filling my mouth with Ecstasy.
The healthiest option, though, is the restaurant's best. The Kamote Fries--already a cheap, filling meal for vegans--are made of crunchy, hand-cut sweet potatoes lightly sprinkled with cayenne and salt. The spicy honey dip is a new taste for me, but it's easy to get used to the strange blend of flavors. Anything just goes well with a little bit of heat.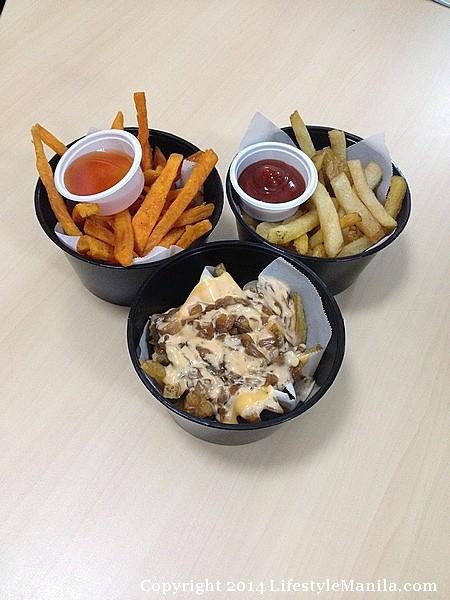 Top row: Kamote Fries with Spicy Honey Sauce and Fantastic Fries with Ketchup Bottom row: Ecstasy Fries Kamote Php100 | Fantastic Php80 | Ecstasy Php130 
Onion rings--whether soggy or crispy--will always have a special place in my heart. Sweet Ecstasy's is no different: Each ring is lightly coated with breading meant to provide a nice crunchy texture. The white onions are tender and sweet. The bucket of onion rings may seem like your usual fare, but cover each ring in Sweet Ecstasy's Sriracha dip, you will have a party in your mouth going.
Hats off to Al Galang; he knows the power of the Sriracha.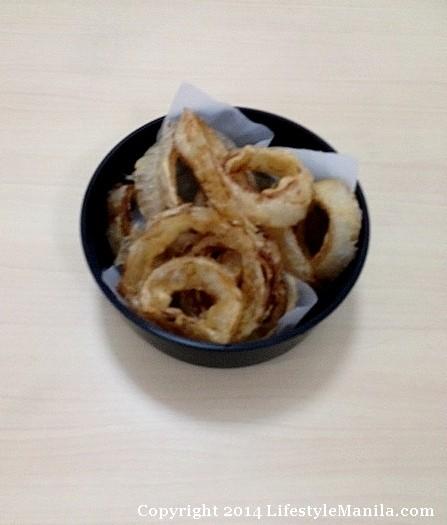 Blurred by awesomeness. Onion Rings Php100
Milkshakes available are either kid-friendly or adult--the latter has alcohol. Each order goes anywhere from Php120 to Php160, depending on the flavor. A mug of White Russian is about 8 oz of creamy, frothy goodness. It's made of vanilla ice cream, vodka and Kahlua. Black Bear, White Russian's dark chocolate version, looks better photographed.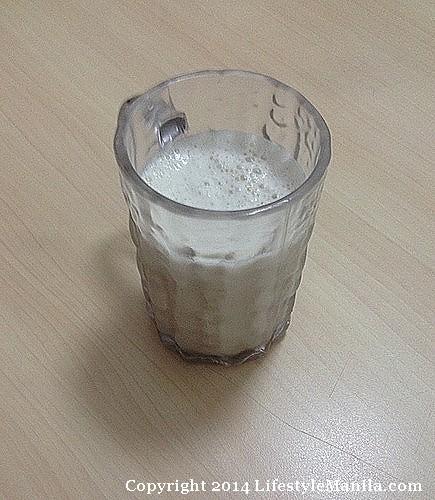 White Russian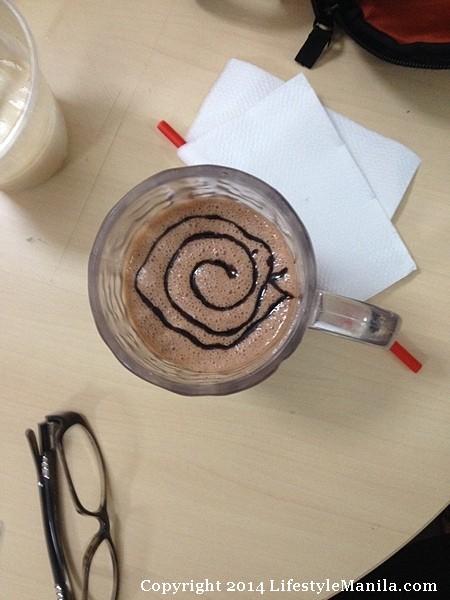 Black Bear
Verdict
Rating: 3.5/5 Price: Php350/per person For slightly expensive food that tastes fairly average, Sweet Ecstasy's offerings' best selling point is their freshness. For the onion ring and Sriracha dip combo alone, I would have given the resto a 5, but the cloyingly oily Fantastic Fries is just a spud away from blasphemy.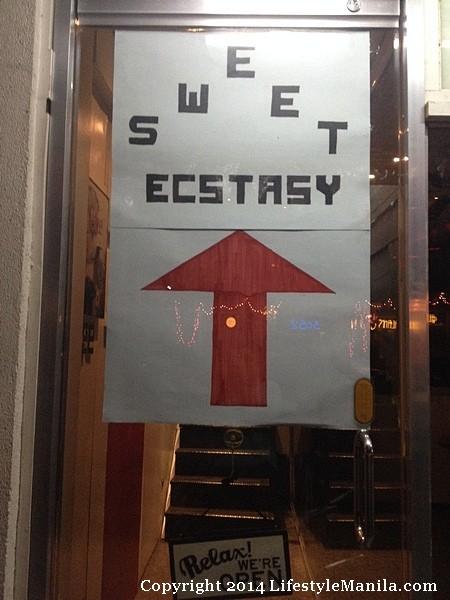 Sweet Ecstasy
Cubao Expo, General Romulo Ave., Quezon City
Business Hours
Tuesdays – Thursdays 4:00 PM – 10:00 PM Fridays – Saturdays 4:00PM – 12:00MN Sundays 4:00 PM – 9:00 PM