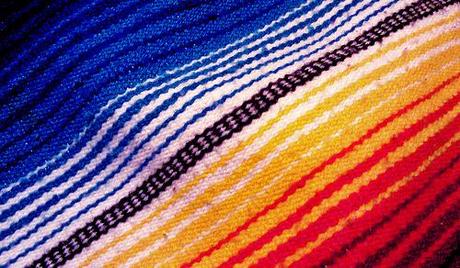 By: Ms. Phoenix
Books (so many books)
Wine (given to friends)
Pot plant (wilting in a corner behind the front door because I haven't seen my mum, who I wanted to give it to, in ages)
Mexican blanket (currently doubling as a rug in the living room)
Tequila (consumed by T and friends)
Wrestling mask (decorating our TV cabinet)
Olive oils (almost used up)
More pairs of 3D glasses than I'll ever need (still in their box)
This is my roundabout way of announcing that today is my last day at my job. It's been almost three years (minus six months off to travel) and it's been fantastic. But somehow, I've managed to score dream job number three. Pinch me.
I am only partly kidding, by the way. Freebies are one of the best perks in media (the best goodies I've snagged to date would probably be a roll of the dice between Coldplay tickets, a bright blue vacuum, or a generous voucher that stretched to a new coffee table and a few other kitchen items) but there are a lot of other things I'll miss. I've worked with some great people, enjoyed a lot of flexibility and of course the actual work.
But an opportunity too good not to seize presented itself, and I think it's going to be a great move. Expect some reflective posts further down the track on that front.
Happy Easter!