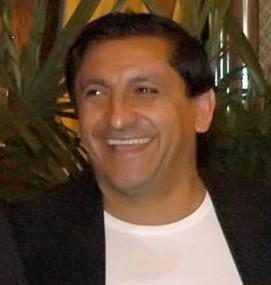 There was no doubt that the writing was on the wall. It was written in bold letters and there could have been some highlighter making it stand out even more.
Ramón Díaz would become the third coach out at a club in Argentine football after resigning from his post. Independiente lost to Argentinos Juniors 3-1 at the Libertadores de América on Saturday. This would put the Avellaneda side in a further tailspin after losing their first four matches of the Clausura tournament.
"I am to blame for everything," said a broken Díaz after the match. This was followed by his resignation effective immediately. "When you don't obtain results, you have to resign," said Díaz.
For the former River Plate boss, this is the third consecutive squad he has prematurely left due to poor results and has not been able to complete his tenure. The last trophy he won was while he was in charge at San Lorenzo in 2007. Since then, there have been failed projects at San Lorenzo for a second time, Club América and now Independiente.
"El Pelado" was at the helm for exactly 20 matches where he had a mark of 7-5-8; but it was the start of this season that has left the team extremely compromised in relegation come next year.
So new club president Javier Cantero faces a dilemma as he will have to name his first coach. The first name that was being mentioned by fans all over was Américo Gallego. Obviously he will be the first coach to be looked at as he currently is not employed and stated he would like to do so.
Independiente will now face Belgrano in Salta midweek for Copa Argentina and then face Boca Juniors at La Bombonera next weekend.
FOLLOW JUAN ON TWITTER