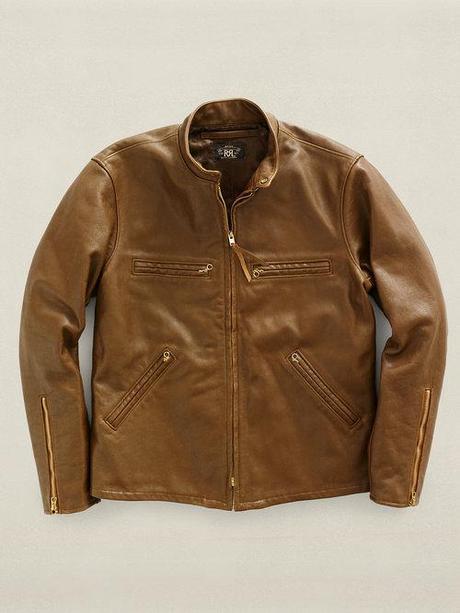 The biggest mid-season sale of every season - Ralph Lauren's pre-sale - starts today. Select items are marked down by up to 40%, and an extra 15% is given if you order before the sale goes "public." Public is given in quotations here because in order to access the sale, you first have to hit their "secret" sale page. 
Included are some nice RRL items, such as the cafe racer you see above, some casual chinos, and a number of workshirts. In the Polo section, there's a discountedcanvas and leather bag. I bought the tan one myself a few seasons ago and often use it when I'm dressed casually.
The 15% kicker also works on clearance items, which makes things such as these suede penny loafers downright cheap ($153, marked down from $475). All discounts are applied during checkout and no code needed. The pre-sale ends April 27th.