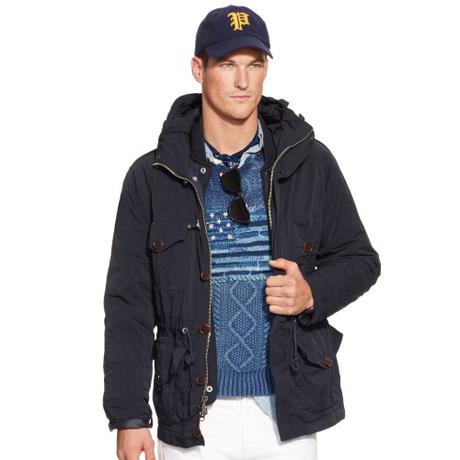 Ralph Lauren's mid-season private sale starts today. Select items have been discounted by up to 30%, and you can knock off another 15% if you shop before April 30th (when the sale goes public). Some notable items:
Anoraks: A bit on the pricey side, but this navy anorak looks like it would make for good spring outerwear. A similar version is available in orange.

Quilted Jackets: A bit more affordable at the quilted jackets. I like the M-65 version, although they also have something in a sport coat cut. 
Polo RL Work Shirts: Some indigo work shirts in flannel and popover designs. I also like this simple washed chambray. 
Bags: Lots of bags, including some in leather, nylon, and canvas. Personally, I like the vintage-hiking-inspired backpack best (I own the same one and use it all the time). 

RRL Shirts: For a guy who has a blog called Die, Workwear, I'm unusually into Ralph Lauren's workwear line. Included in this sale are lots of RRL work shirts, such as the dotted indigo Jack Rabbit, Kane western, and double faced Cody flannel. 

Note, in order to see the discounted prices, you have to go through Ralph Lauren's private sale link.