Mirchi Ka Kutta -Green Chili and Fenugreek seed Relish/ Instant Pickle
Mirchi ka kutta is an Instant pickle made by lightly pounded green chilies, its a traditional recipe from Rajasthan. It is made with mildly spiced green chilies else it may become too hot to consume but you can choose the chilies as per your choice.Traditionaly the green chilies are l ightly pounded in a mortar and pastel but you can give it a pulse in your chopper or mixer.
The addition of fenugreek seeds made it more healthier and delicious . I have added soaked and boiled fenugreek in it as boiling reduce the bitterness from fenugreek seeds but you can add them without boiling too,depend on your preference.
I love Rajasthani food as its delicious and quite spicy ,I learned most of the Rajasthani recipes from my sister who lives in Jaipur and is a foodie like me 🙂 My family loves Gatte ki sabzi , Ker sangri ka sabzi , , Panchmel daal so I regularly makes theses Rajasthani special recipes.
I love pickling and make so many variety of green chili pickle, few of my favorites are Green chili Pickled in Lemon Juice, Stuffed Green Chili Pickle ,Rajasthani style Hari Mirch Ke Tipore and this easy and delicious Chukki hui Hari Mirch is a regular in my kitchen.
Do try this Mirchi ka kutta recipe , its easy to make and taste awesome ,it can be stored in the refrigerator for about a month. Milk OR buttermilk is added in it to reduce the spiciness but you can add water if you wish. If you want to store it at room temperature then add little extra oil and keep stirring it daily.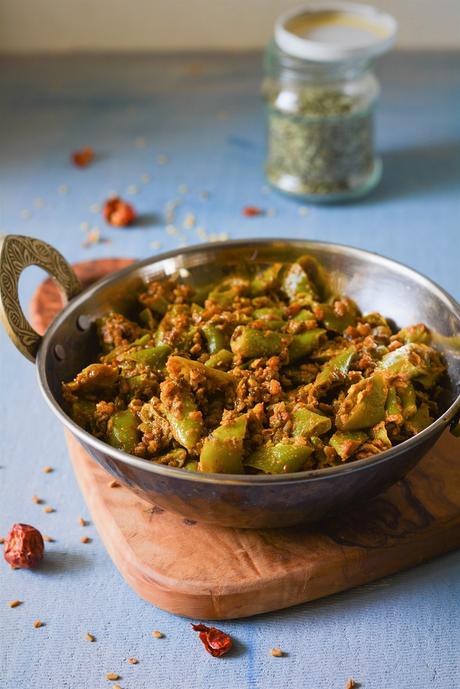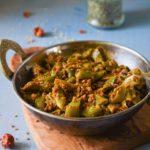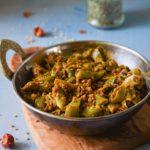 Mirchi Ka Kutta -Green Chili and Fenugreek seed Relish/ Instant Pickle
Servings
Prep Time
1 bowl
10 minutes
Servings
Prep Time
1 bowl
10 minutes