I have never heard or saw
edible gum/ goond
until I had my son about 7 years ago. My MIL sent some laddoo made with various healthy flours and goond and said they are really nutritious and good for nursing mothers. Goond is an 'edible gum' extracted from the bark of a tree. It looks like a crystal and comes in quite a few colors and sizes. I was ecstatic to see it in the local Indian store and that too in couple of sizes (and price points). I bought a package and made these nutritious laddoos for the Rajasthani thali, but of course I forgot to put them in the thali.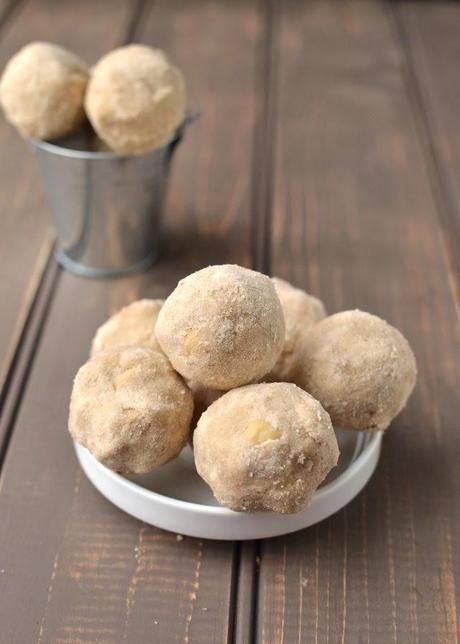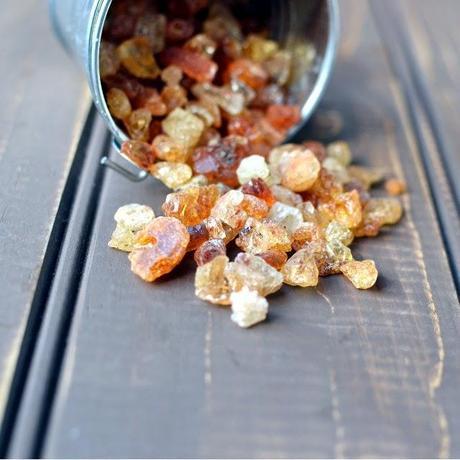 Recipe from
Manjula's Rajasthani Thali
:
Ingredients
:
Wholewheat flour/ Atta - 1¼cup Edible gum/ goond - 3tbsp
Sugar - ½cup, powdered (add a little more if you like sweet laddoos)
Ground cardamom - ½tsp
Ghee - ½cup, divided (more for making laddoos)
Method
:
Melt ¼cup of ghee in a small saucepan and add the edible gum/ goond and fry until they puff up. You might have to do this in batches. Remove from the ghee and drain on paper towel. When slightly cool, grind this to a powder.
Heat the remaining ¼cup of ghee in a wide pan, add the wholewheat flour and roast over low flame, stirring continuously, until the flour turns golden and it gets fragrant. Remove from flame and set aside to cool.
Once the atta/ flour is cool enough to handle add the powdered sugar, ground cardamom, powdered goond/ edilble gum and mix well.
Add some melted ghee and make equal size laddoos. Store in an airtight container for up to a week.