Were it strange coincidences that I came across the topic of raising awareness for wisdom issues in the younger generation in apparently unrelated situations during the last week?
The topic is already longer in my mind since long but mostly in a dormant state. In a talk with Sri Kumar four weeks ago he gave some proposals concerning youth involvement which I carry in me in a germinal state since then.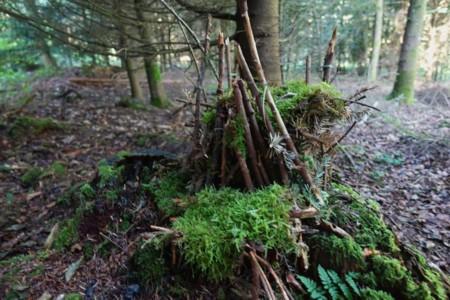 Constructing dwarf homes in the forest
Ten days ago, a group of younger people contacted me. They are developing a communication project to reach people who are not in new age groups and they wanted to share their plans with me, and so we had a Zoom meeting last Wednesday. I felt thrilled by their enthusiasm and I decided to accompany them in their project.
Last Friday, I was informed that the website of the youth forum Mithila will be closed on Saturday – inspired by a proposal of Sri Kumar it started 16 years ago and was first intended for a Jupiter cycle of 12 years. And so, it yesterday came to a close.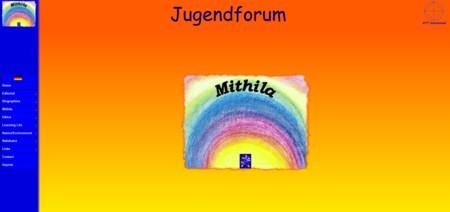 "Mithila" is the name of the ancientmost school of Wisdom and of wisdom education for the young generation. There are various groups giving Mithila classes and even Mithila schools in India for children from slum areas.
And there is a group in Venezuela especially dedicated to Mithila education who had a comprehensive website on wisdom teachings which, in a serious of great challenges, had to be closed some years ago, and I supported an initiative to bring it back to life. Some days ago, I received a call for help due to another new difficult situation, and so I tried to initiate a group of members to support. The project is very dear to me, and there is much goodwill of the members behind.
I thought, one impulse dissolving, another coming up, others continuing and transforming.
About 15-18 years ago, we had a small Mithila group in our town. I was teaching the two boys of a friend and also our two boys basics of living ethics. My wife gave yoga classes to youngsters and we tried to lay a foundation for right living in a time with lot of counter-currents.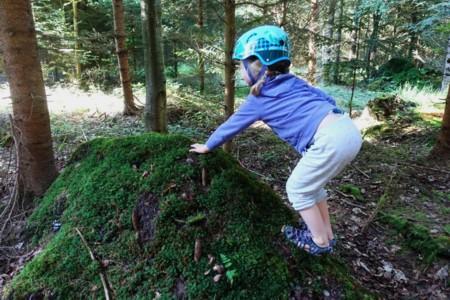 Constructing dwarf homes in the forest
Over the years, I had tried to accompany a few young friends through the times of growing up and early adulthood. I felt they are carrying seeds for the future – but it needs much time and crises for growth. Flowers need time to develop.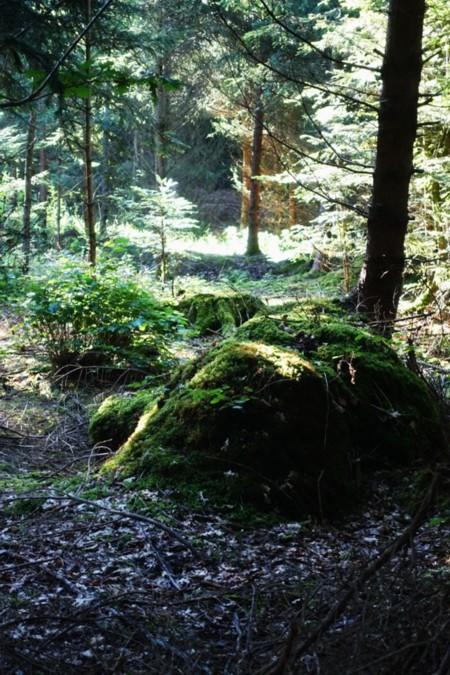 Constructing dwarf homes in the forest
Also my youngsters have become adults going their ways into life. The contents of what we tried to teach them has transformed into character and attitudes but not the contents – it is part of the transformation of life.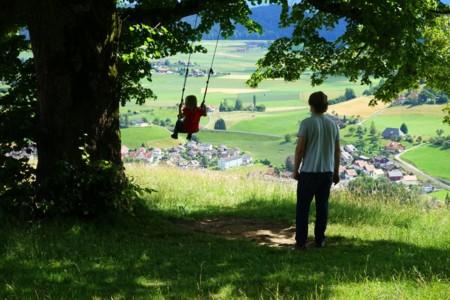 Swing of life
Now, when playing with my granddaughter and doing little excursions with her, I feel that in her situation teaching by words is better not. But we help laying a foundation for her to grow in strength to stand through the waves of her life ahead.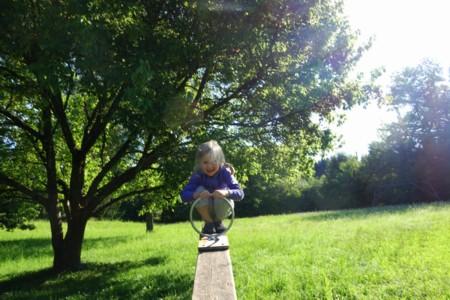 Keeping a good balance