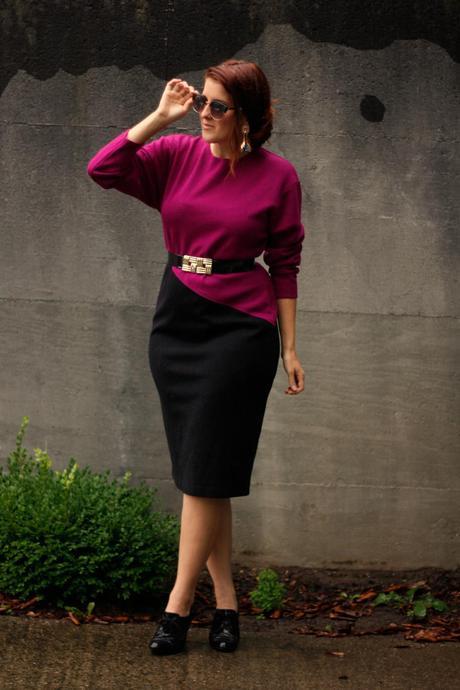 It's raining again. Well, not again. Still. It's  been raining ALL week, and I've been working hard on getting Asa to sleep at night AND take good naps during the day (something that seems kind of impossible right now; it's either or at this stage), so I have no outfit pictures for you. I hope you don't mind a shop update instead! I've been making my way through my stock of dresses right now, because who doesn't love a good dress? You can click on any picture to be taken to the listing.
I'm also excited about these because there are good size options; I feel like most of the vintage dresses I have to stock are in more varied sizes than the skirts.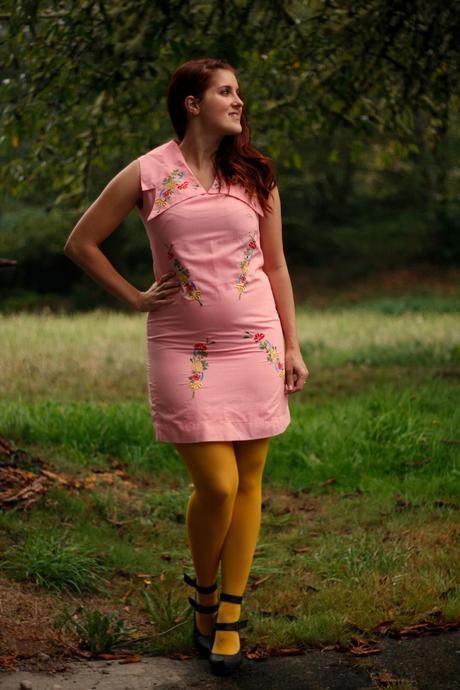 I've been hanging on to a lot of them because I've been hoping that I'd magically shrink to fit them, but I don't think that's going to happen. The above 1960's mini dress is one that I've had for a few years now (At least three) and it's always been too small in the hip area… as you can probably tell. On someone slightly smaller, it would be SUCH a cute shift dress. But on me, it's… a smidge or two too tight. It hilariously just rides all the way up my legs when I walk, so I've only ever put it on to take pictures of it.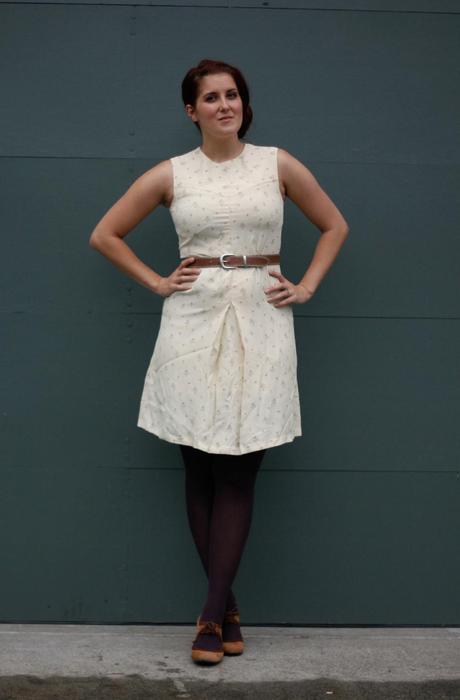 And this is another one of those dresses I hang on to because it just reminds me of styles that I love, but that just aren't quite me. And as a breastfeeding mother who will probably almost continually be pregnant or breastfeeding for a number of years to come, I just can't see the practicality of keeping it, even though it fits me. It reminds me of Mary Margaret from Once Upon a Time, though. Doesn't it you?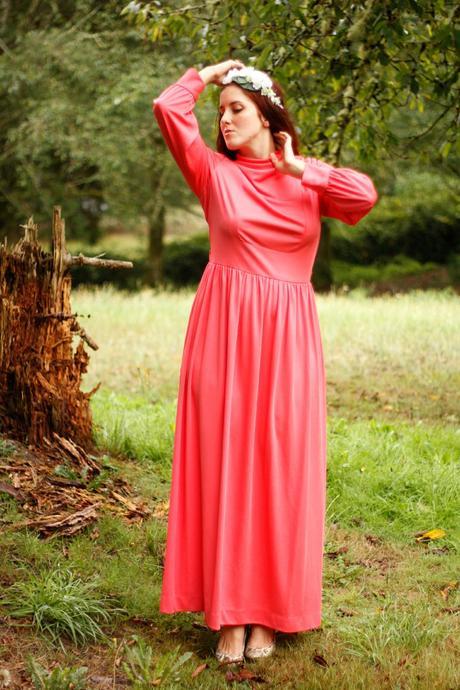 You'll probably remember this one from a post I did while pregnant, where I said it reminded me of Princess Leia's pregnant Bond girl bridesmaid. Because at the time, it totally did. It's such a gorgeous color, and I even love the high neck and the innate retro-hippie-ness of it all, but it just doesn't fit me right. My waist is much too pronounced and slightly too high, and also I think it needs someone with bigger boobs.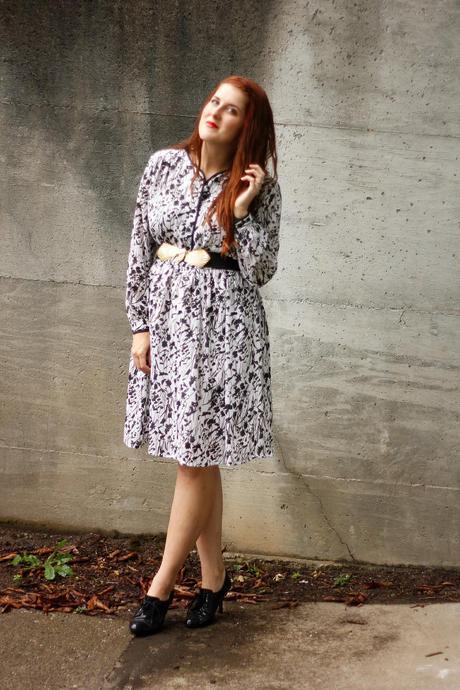 Oh, and this one… you guys, I'm having a hard time with this one. It's a little big on me, but I still love it. I've just never worn it, and I don't think I ever would. It's such a pretty pattern, and cut, and it buttons up, and I just think it's darling… but it's not me. So off it goes, to someone else who hopefully will love it even more!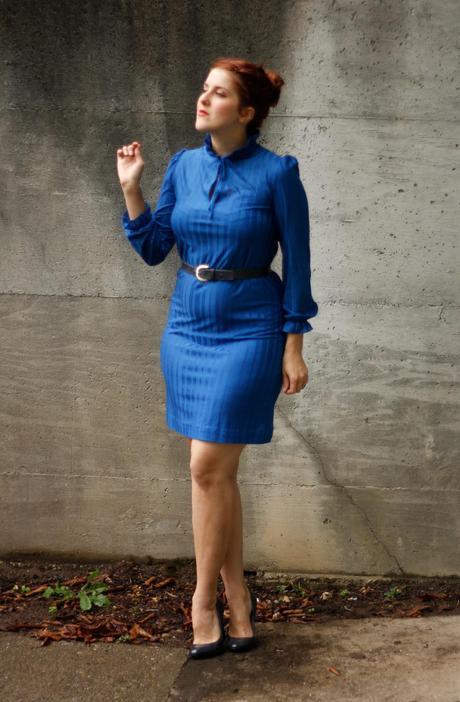 And I think this might have been one of my first vintage finds that I knew was vintage; I've had it for YEARS, but I've never worn it and never will. It's super comfortable and stretchy, and would fit a pretty wide range of sizes, and the color! I love the color.
I hope you guys don't mind the many shop updates I've been doing! I'm just excited about having all of these pretty things up and ready for someone to love. And I love playing dress-up in these clothes. I think the whole staging process is my favorite part!
Very quickly: I would love to know whether shipping costs are a huge factor for anyone overseas. Personally, sometimes the shipping might cost more than the garment itself, and that's not something I would do, but I've read that a lot of people are willing to pay shipping costs in order to get whatever garment it is they're looking at. So, is it worth it to you? Should I open up international shipping? Give me your thoughts!
I hope you are all having a lovely week!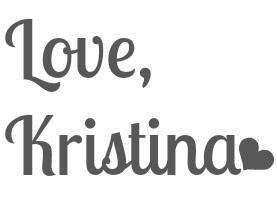 Bloglovin|Chictopia|Facebook|Twitter|Pinterest|Instagram|Fiction Press
|
Etsy