For those of us tired of wading through piles of snow and slush with the winter weather, the thought of Spring is a breath of fresh air. Even though the temperatures will be getting better and the sun will be shining more, we will still have to deal with some wet weather. The key is to be prepared with clothing and accessories that will make the transition smooth. At http://www.eastdane.com/, there is a selection of quality made outerwear and accessory items to get you through the rainy season.

Even though you are probably dying to put away the heavy winter coats, gents, in the Spring you will still need a men's raincoat for a little warmth and protection from the wet weather. One great coat for that purpose is the 2xH Brothers Wesley Jacket. It is a car-length coat that is constructed in a 65% polyester and 35% cotton weave that will give you some protection on those drizzly days. The deep navy color will fit into your own wardrobe seamlessly. The pointed collar and welt pockets keep the jacket's look sleek.  It will run you $223, but is a great investment piece from year to year.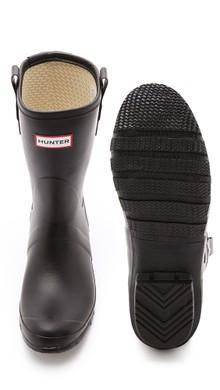 Next, you will need something to keep your feet dry when the April showers hit. At East Dane, they have Hunter Boots which are a shorter length rain boot for $135 that are made of a waterproof rubber to keep your feet warm and dry while wading through the puddles.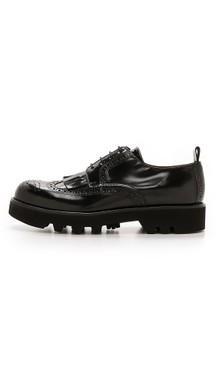 Another dressier option might be the AMI Vibram Sole Brogues that is constructed of glossed leather with decoratively embossed trim, but the thick lug sole is the key to keeping you striding through wet pavement. These are pricier at $460.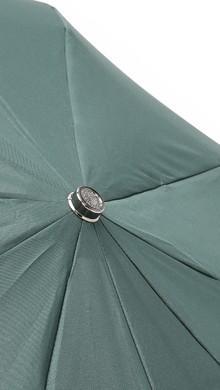 Lastly, in order to keep yourself totally dry, you will need a good umbrella. At East Dane, expect a selection of handcrafted umbrellas under their travel accessories that have solid and telescoping handles to fit your need. My favorite is the dark green Fox Umbrella that is handmade in England with a wood crook handle, polished metal hardware, and a telescoping handle to transport more easily. It is $90, but has a handcrafted flair.