This past Friday, I went to the new Rag & Bone store on Newbury Street. Why? Well, the promise of free champagne and snacks is usually enough to get me in the door. But as an added bonus, David Neville and Marcus Wainwright, the design duo behind Rag & Bone were in town. I wish I had gotten to meet them because I would've asked where they came up with name for the brand. If you aren't familiar with the line, feast your eyes on some of the loveliness these guys have created: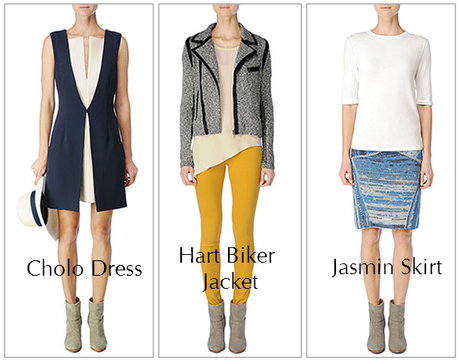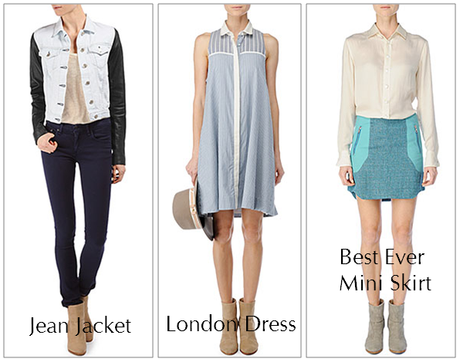 Nice stuff, right? I wouldn't be mad if their entire summer collection made its way into my closet. While the clothes (and adorable mini lobster rolls) were enticing, I found my attention focused elsewhere for most of the evening.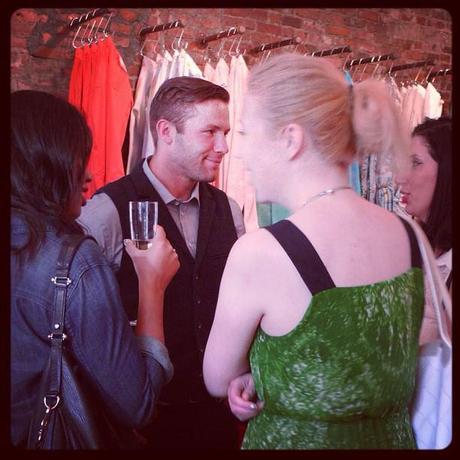 Sadly, he was not for sale.  In all seriousness, did you know
football players
come that cute? I've got to start watching more sports! Thanks to Lani for capturing this shot.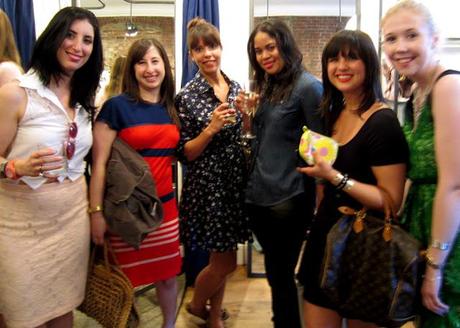 The official Boston Bloggers Rag & Bone Fan Club, otherise known as Renata, Marissa, Lani, moi, Sami (who took this photo), and Kara.
Thanks to Kortenhaus Communications for inviting me!